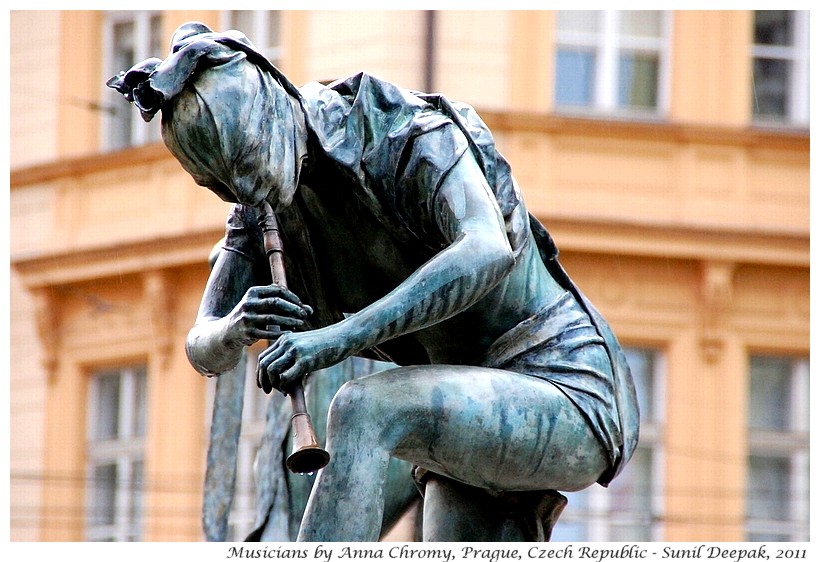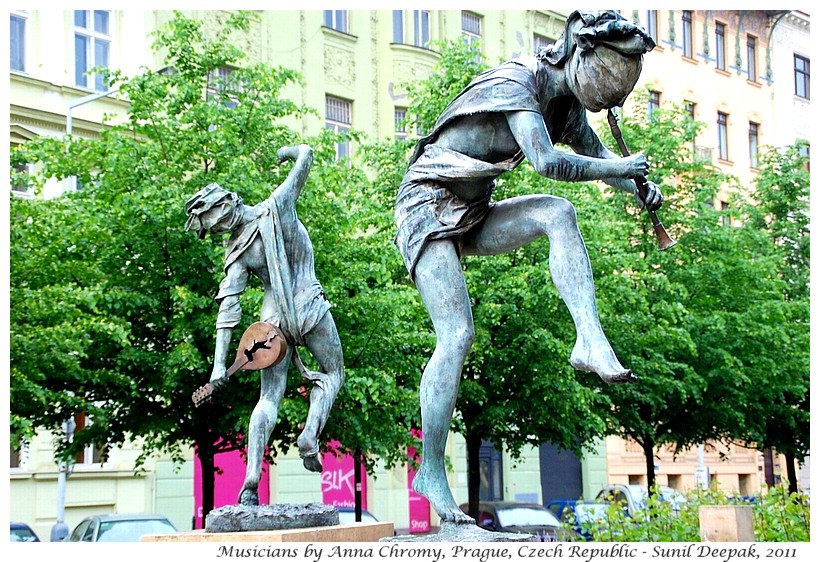 Prague, Czech Republic: Among the blindfolded musicians swaying with the rhythm of their music, by the sculptor Anna Chromy, my favourite is the flute player.
प्राग, चेक गणतंत्रः आँखों पर पट्टी बाँधे, संगीत रस में झूमते, शिल्पकार अन्ना श्रोनी के संगीतकारों में मुझे सबसे अच्छे मुरली बजाने वाले लगते हैं.
Praga, Repubblica Ceca: Tra i musicisti con gli occhi bendati che sembrano a muoversi sul ritmo della loro musica, della scultrice Anna Chromy, il mio favorito è il flautista.
***