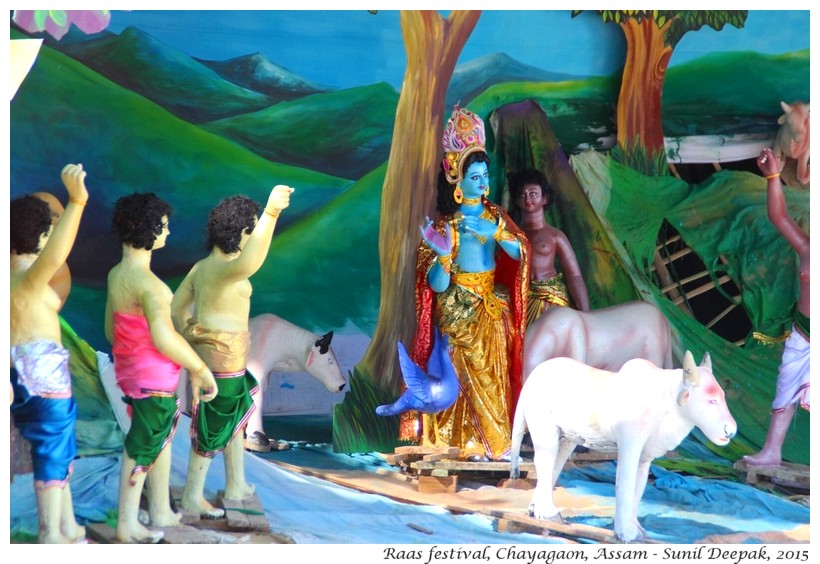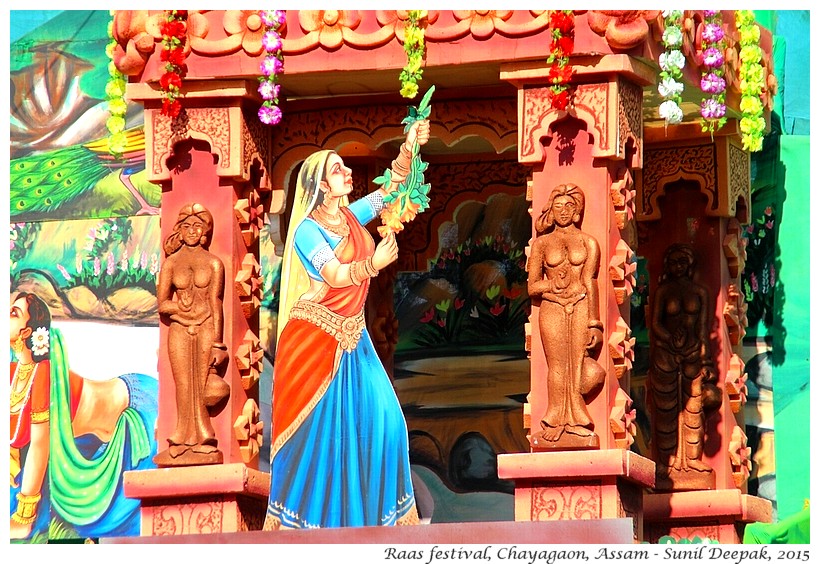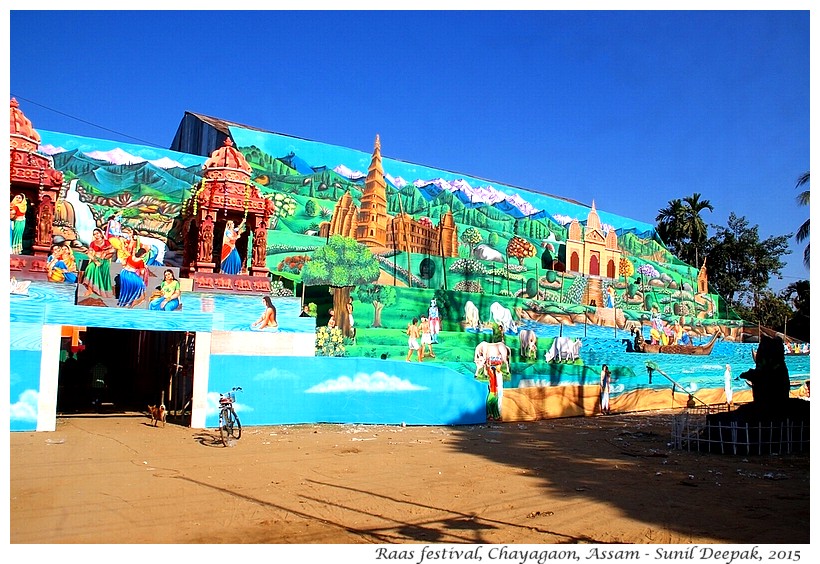 Assam, India: This is the time of Raas festival in Assam which celebrates Lord Krishna as the cowherd and a friend of Gopis. Today's images have a Raas celebration area from Chayagaon in the Kamrup district.
असम, भारतः आजकल असम में रास का त्योहार मनाया जा रहा है जिसमें भगवान कृष्ण के ग्वाला व गोपियों के साथ रास मनाने वाले रूप की वँदना की जाती है. आज की तस्वीरों में कामरूप जिले से छायागाँव से रास का पँडाल.
Assam, India: E' il momento della festa di Raas in Assam che celebra la vita di dio Krishna come bovaro e amico delle ragazze Gopis. Le immagini di oggi hanno gli addobbi per la festa di Raas da Chayagaon nel distretto di Kamrup.
***