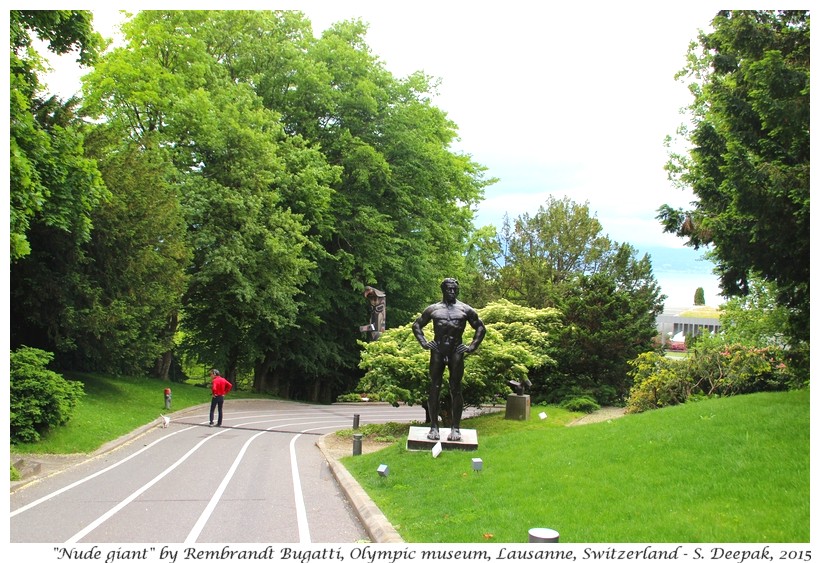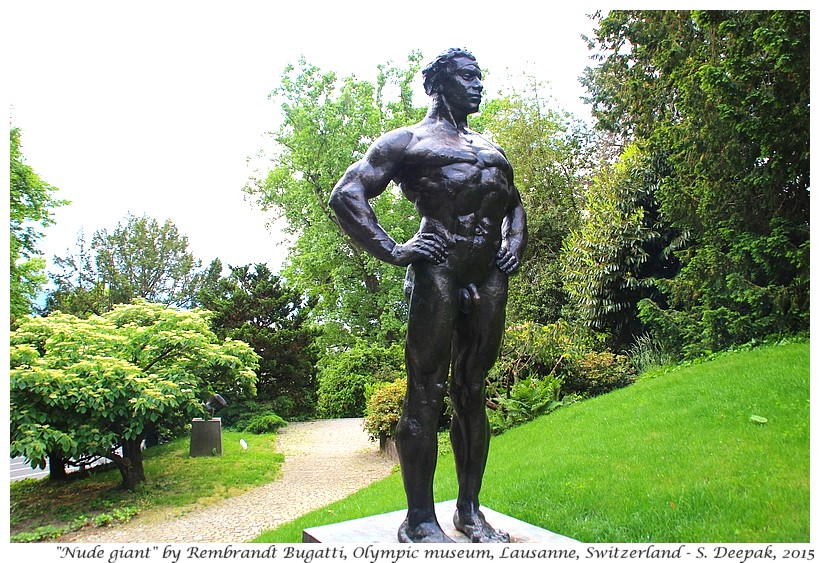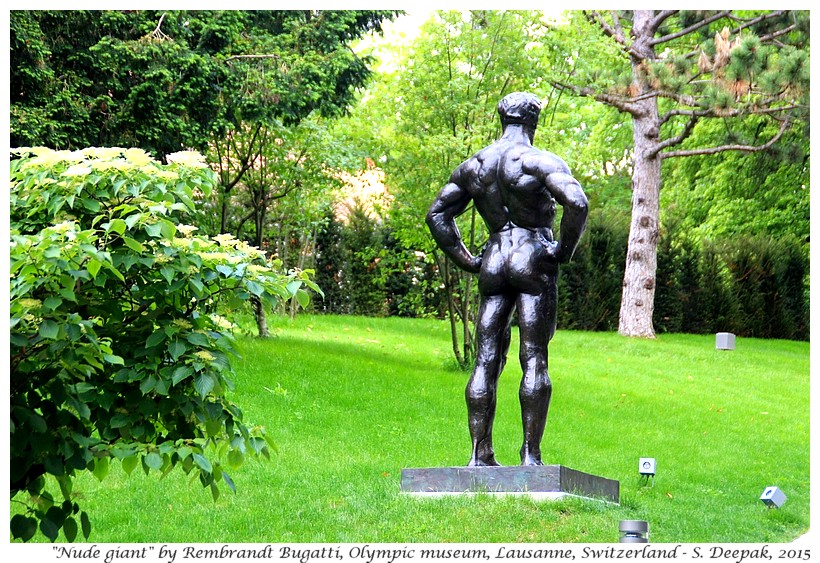 Lausanne, Switzerland: Sculpture of the "Nude giant" by French artist Rembrandt Bugatti at the International Olympic museum. The original sculpture was from 1907, and I thought that statue's face looked very similar to the American actor and politician Arnold Schwarzenegger.
लोज़ान्न, स्विटज़रलैंडः अंतर्राष्ट्रीय ओलिम्पिक संग्रहालय से फ्राँस के शिल्पकार रेम्ब्राँट बुगात्ती की कलाकृति का "नग्न भीम". इसकी मूल कलाकृति 1907 में बनायी गयी थी, और मुझे लगा कि मूर्ति का चेहरा अमरीकी नेता व अभिनेता आर्नोल्ड श्वार्सनेग्गर से मिलता है!
Losanna, Svizzera: La scultura "Il gigante nudo" del artista francese Rembrandt Bugatti al museo internazionale olimpico. La scultura originale era del 1907 e mi sembrava di scorgere la faccia del attore e politico americano Arnold Schwarzenegger nei tratti della statua.
***