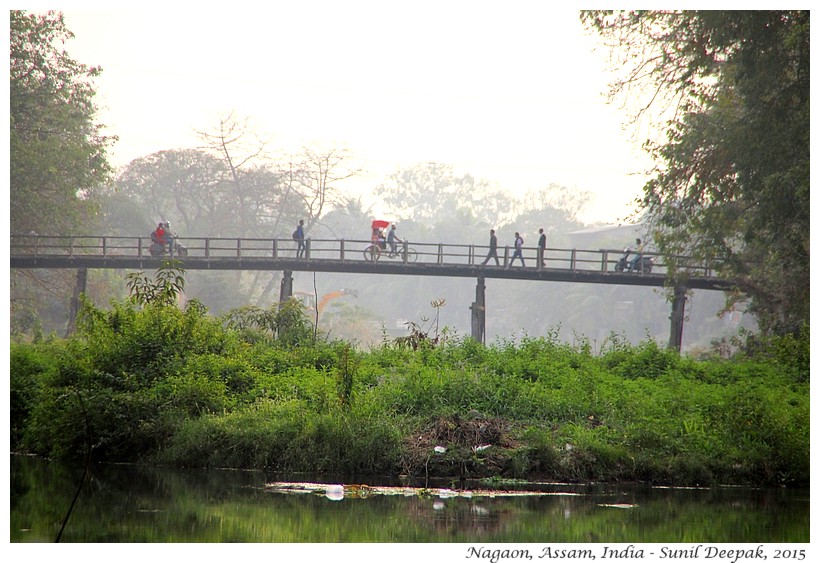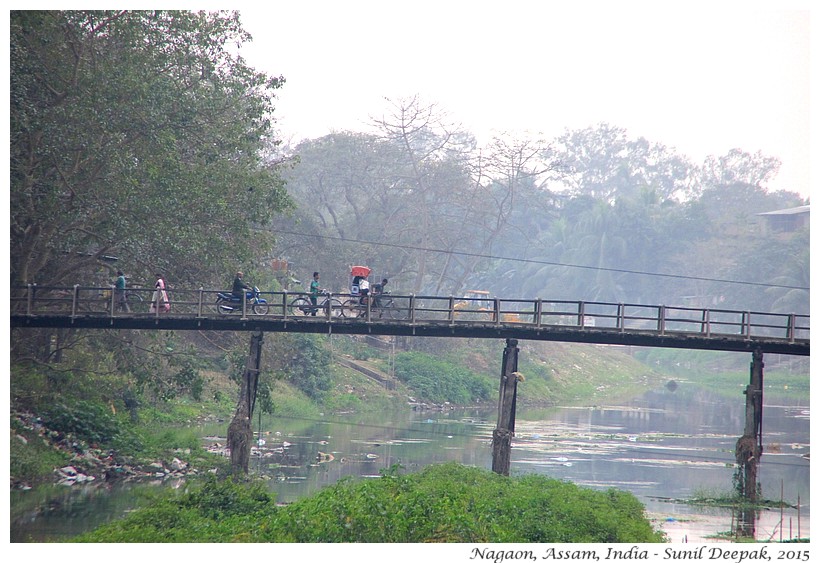 Assam, India: Nagaon is the birth place of Shanker Mahadev, fifteenth century religious reformer and cultural personality of Assam. Today's images have the bridges over Kolong river from that city. This river divides the city into two parts, Nagaon and Haibargaon.
असम, भारतः नागाँव पंद्रहवीं शताब्दी के धर्म सुधारक तथा असम के साँस्कृतिक गुरु शंकर महादेव की जन्मभूमि है. आज की तस्वीरों में वहाँ की कोलोंग नदी पर पुल. यह नदी शहर को दो हिस्सों में बाँटती है, नागाँव तथा हाइबरगाँव.
Assam, India: Nagaon è il luogo di nascita di Shanker Mahadev, un riformatore religioso e una personalità culturale dell'Assam. Le immagini di oggi hanno i ponti sul fiume Kalong nella città. Questo fiume divide la città in due parti - Nagaon e Haibargaon.
***