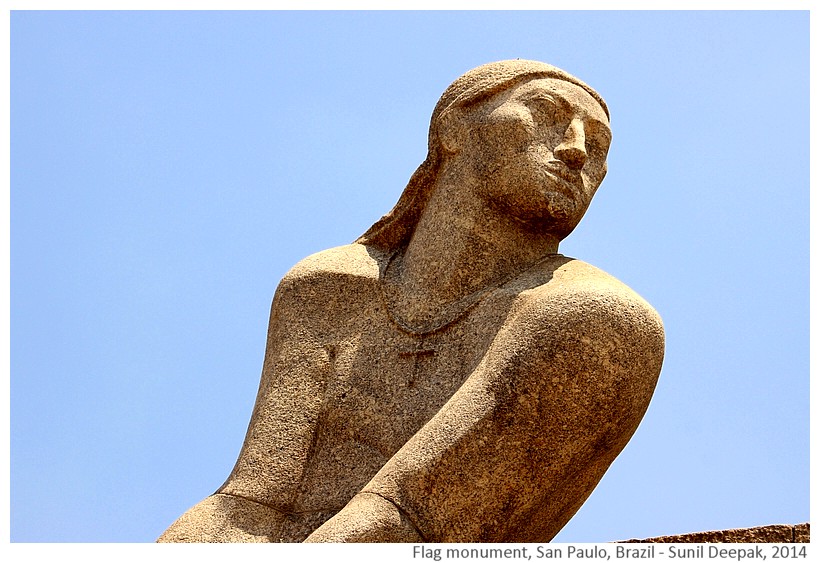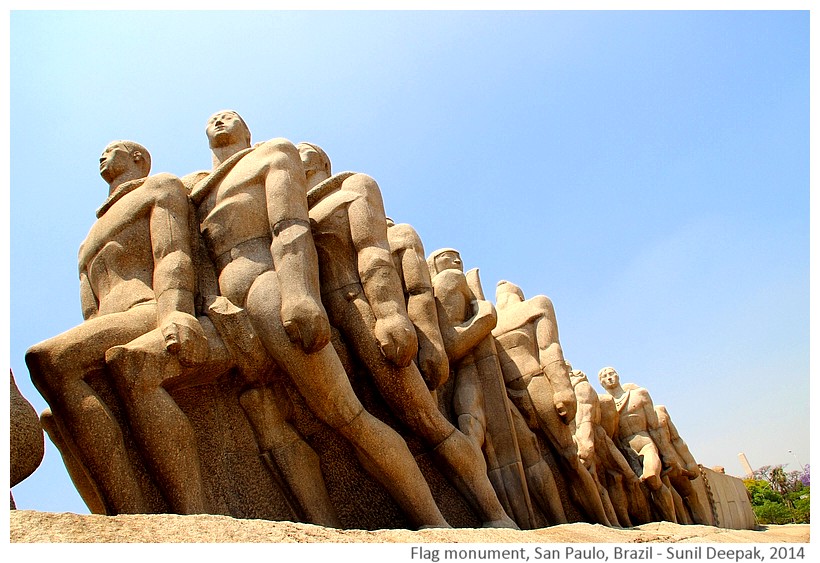 San Paulo, Brazil: This "monument to the flags" celebrates the 400th anniversery of the city. It is the work of sculptor Victor Brecheret.
सन पाओलो, ब्राज़ीलः शहर की स्थापना की चार सौवीं वर्षगाँठ मनाने के लिए इस ध्वज स्मारक को बनवाया गया था. इसको बनाने वाले शिल्पकार थे विक्टर ब्रेशेरे.
San Paolo, Brasile: Questo "monumento alle bandiere" celebra il 400° anniversario della città. E' l'opera di Victor Brecheret.
***