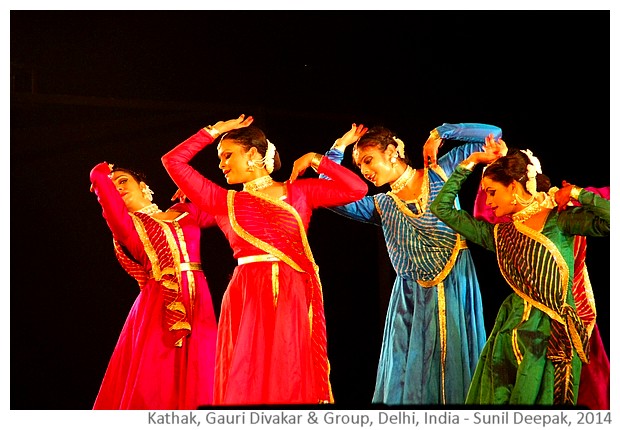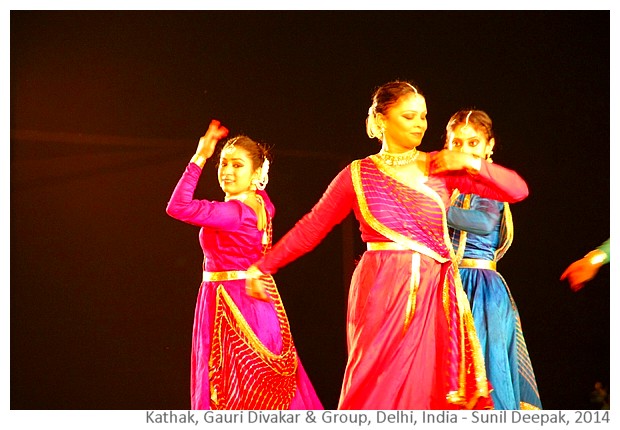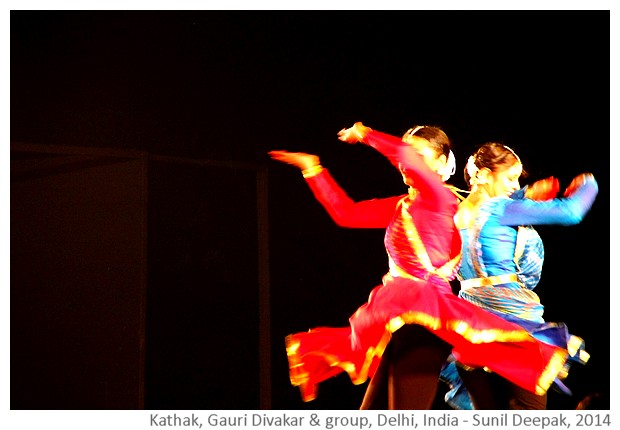 Delhi, India: When suddenly the furious movements of Kathak dance culminate in stillness, I think of the moment of pause between breaths that the meditators search for. Today's images are from the Kathak performance of Gauri Divakar and her group.
दिल्ली, भारतः कत्थक नृत्य में तेज़ी से की जाने वाली मुद्राओं के बाद अचानक सब थम जाता है, तो मुझे लगता है कि साँसों के बीच छुपा वह ठहराव मिल गया हो जिसकी ध्यान करने वाले साधकों को तलाश होती है. आज की तस्वीरों में गौरी दिवाकर व साथियों का कत्थक नृत्य.
Delhi, India: Quando improvvisamente i furiosi movimenti della danza Kathak culminano in una pausa immobile, mi sembra di intravvedere quel momento di pace tra i respiri cercato da persone che meditano. Le immagini di oggi sono della danza Kathak del gruppo di Gauri Divakar.
***