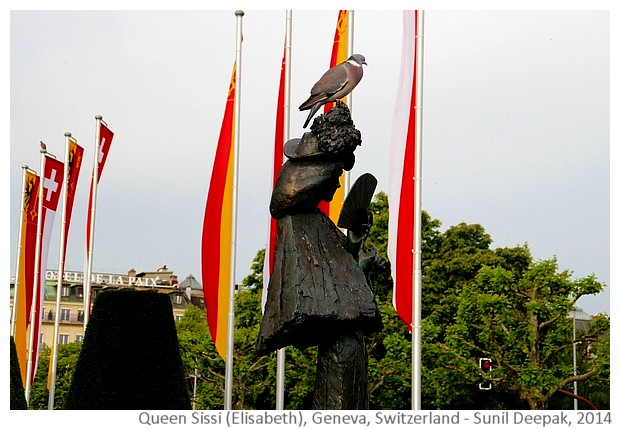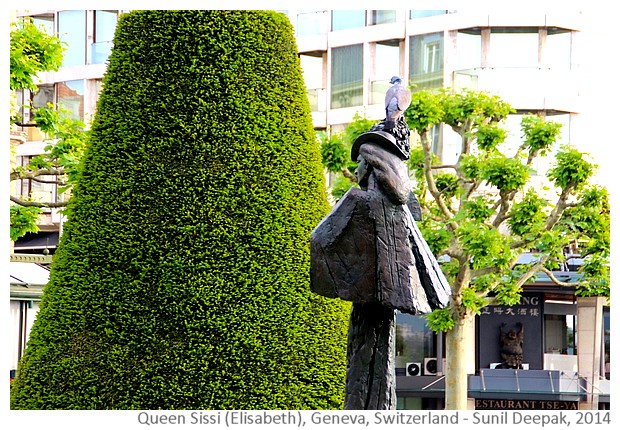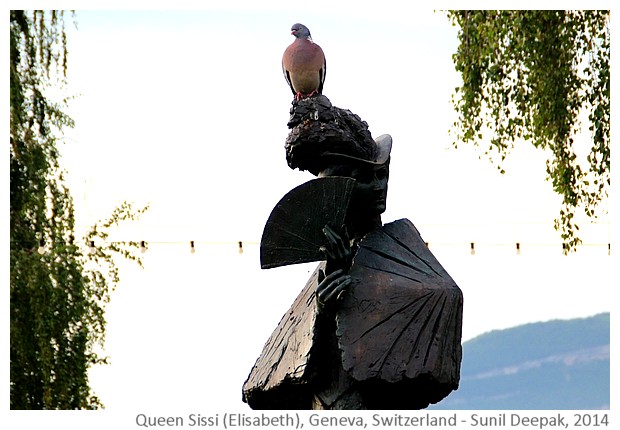 Geneva, Switzerland: The pigeon is not interested in the tragic story of Queen Sissi of Austria, he only wants a place to sit down.
जेनेवा, स्विटज़रलैंडः कबूतर को आस्ट्रिया की रानी सिस्सी की दुखभरी कहानी में कोई दिलचस्पी नहीं है, उसे तो बस बैठने के लिए जगह चाहिये.
Ginevra, Svizzera: Il piccione non è interessato alla tragica storia della regina Sissi dell'Austria, lui cerca soltanto un posto per sedersi.
***