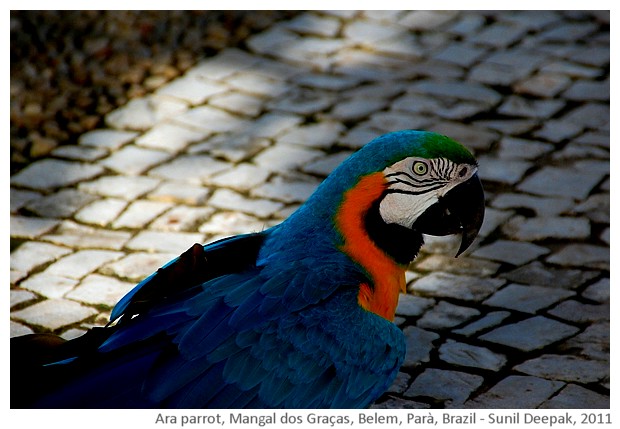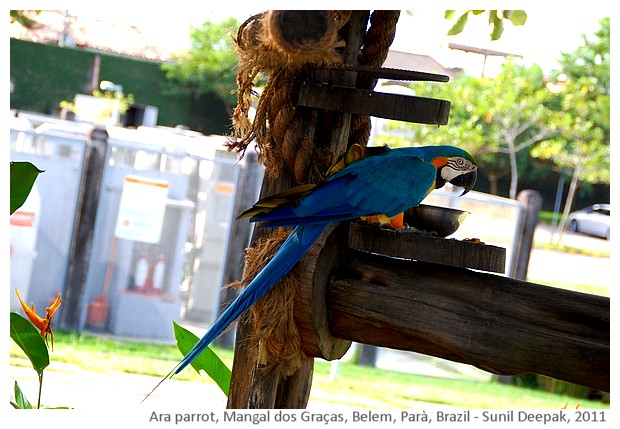 Belem, Brazil: The big blue parrot looked old and wise. He was going around the protected natural park as if he was the suprintendent.
बेलेन, ब्राज़ीलः वह बड़ा नीला तोता कोई बूढ़ा ज्ञानी लगता था. वहाँ सुरक्षित प्राकृतिक उद्यान में यूँ घूम रहा था मानो वहाँ का सुपरिन्टेंडेंट हो.
Belem, Brasile: Il grande pappagallo azzurro sembrava vecchio e saggio. Andava in giro nel parco naturale protetto come fosse il supervisore.
***