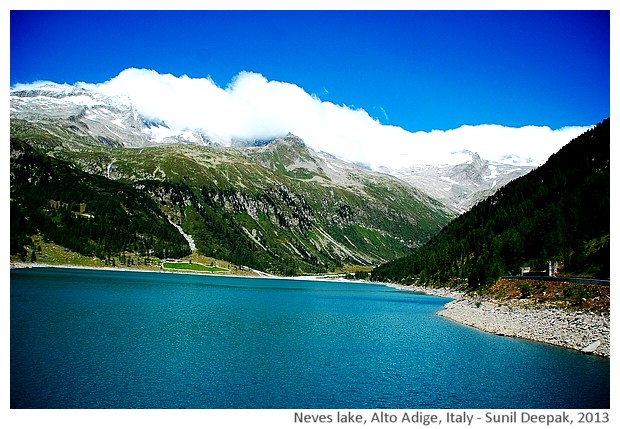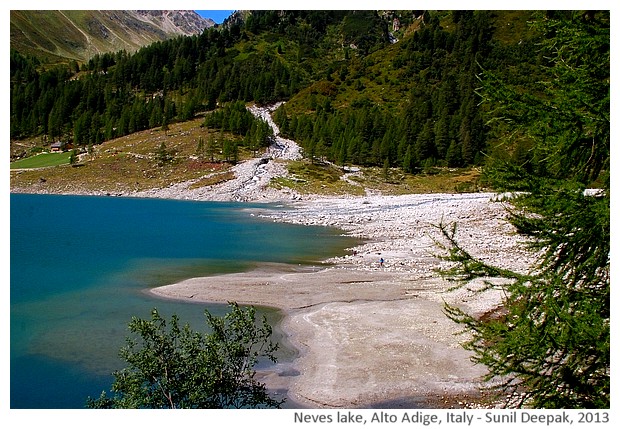 Alto Adige, Italy: In the shadow of Gran Pilastro mountain to the north of Molino valley, the waters of Neves lake have a touch of green in them.
आल्तो आदिजे, इटलीः मोलीनो घाटी के उत्तर में ग्रान पिलास्त्रो पर्वत की छाया में नेवेस की झील के जल में हरा रंग मिश्रित लगता है.
Alto Adige, Italia: Sotto l'ombra della montagna Gran Pilastro al nord della valle del Molino, le acque del lago Neves hanno un tocco di verde.
***