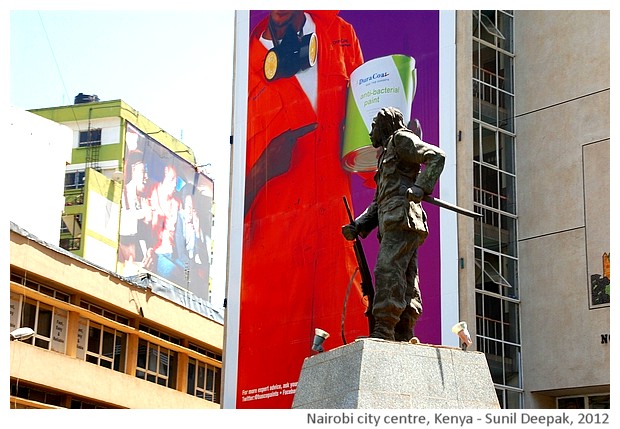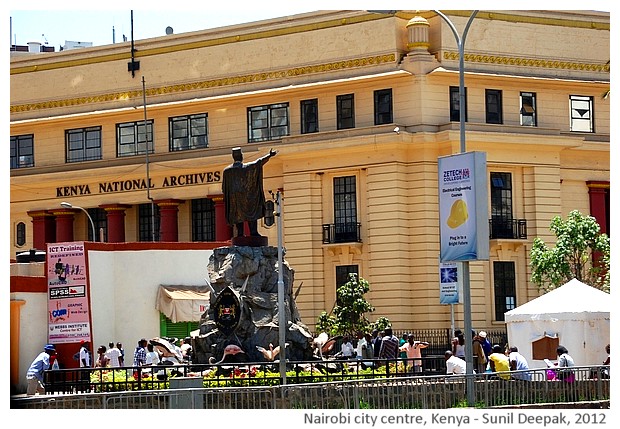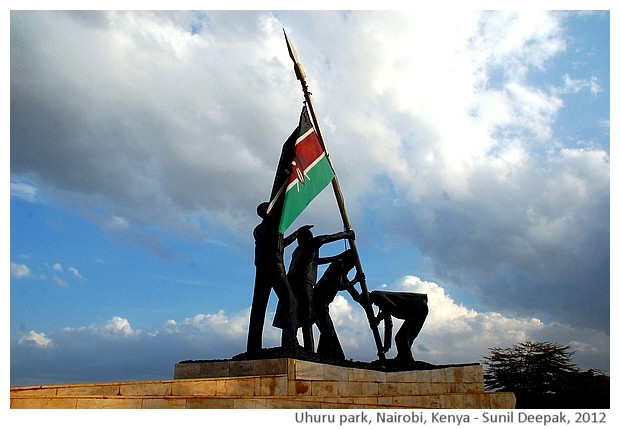 Nairobi, Kenya: When I discovered my passion for photography, I wanted to look at all the monuments of the cities I visited. This experience changed my feelings about the known buildings and statues of the city where I live, and I started looking at them with fresh eyes. Today's images have three monuments from Nairobi city.
नैरोबी, कीनियाः जब से फोटोग्राफ़ी का शौक लगा तब से किसी भी नये शहर में जाता तो वहाँ के स्मारकों को अवश्य देखने जाता. इन अनुभवों ने मुझे अपने जाने माने शहर, जहाँ मैं रहता हूँ, के भवनों व मूर्तियों को नयी दृष्टि से देखना सिखाया. आज की तस्वीरों में नैरोबी शहर के तीन स्मारक.
Nairobi, Kenya: Quando ho scoperto la mia passione per la fotografia, volevo guardare tutti i monumenti delle città che visitavo. Queste esperienze hanno cambiato il modo in cui guardavo gli edifici e le statue della città dove abito e ho iniziato a guardarli con gli occhi nuovi. Le immagini di oggi hanno tre monumenti dalla città di Nairobi.
***