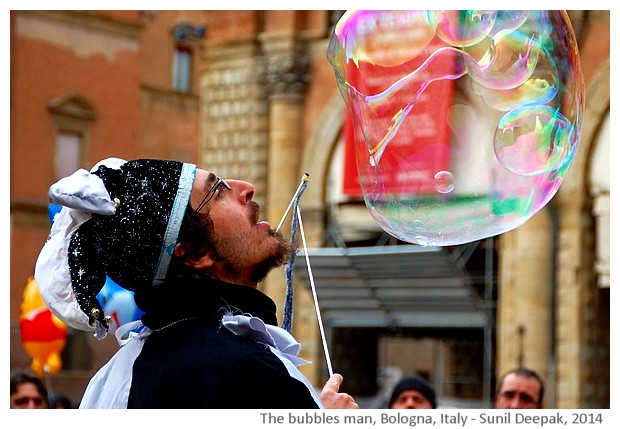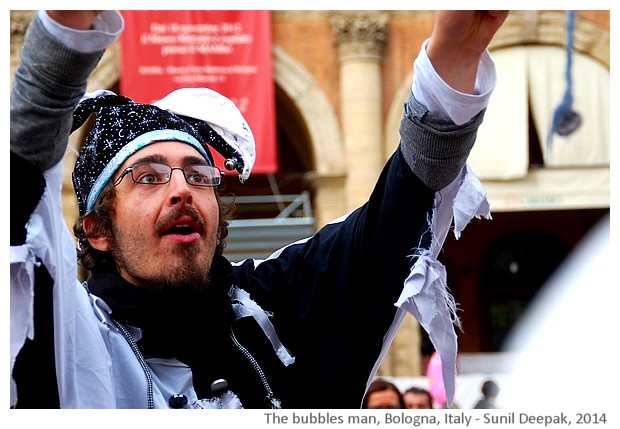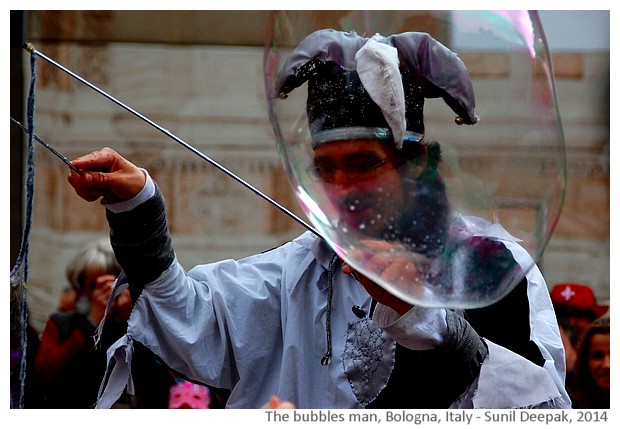 Bologna, Italy: As soon as a big bubble formed, the little children began counting .. one, two, three.. thirty, thirty one ..as long as the bubble did not break. And when it finally broke, there was a collective sigh from the children. A simple game hidden inside simple soap water, but charming.
बोलोनिया, इटलीः जैसे ही कोई बड़ा बुलबुला बनता, छोटे बच्चे गिनती गिनने लग जाते ... एक, दो, तीन .. तीस, इक्तीस .. जब तक वह बुलबुला टूटता नहीं. और उसके टूटने पर सब बच्चों की एक साथ आह सी निकलती. सामान्य साबुन के पानी में छुपा, सामान्य सा खेल, पर मनमोहक.
Bologna, Italia: Appena si formava una bollicina grande, i bimbi piccoli iniziavano a contare a voce alta .. uno, due, tre.. trenta, trentuno .. finché la bollicina si rompeva. Allora vi era un sospiro collettivo dei bimbi. Un gioco semplice nascosto dentro l'acqua da sapone semplice, ma simpatico.
***