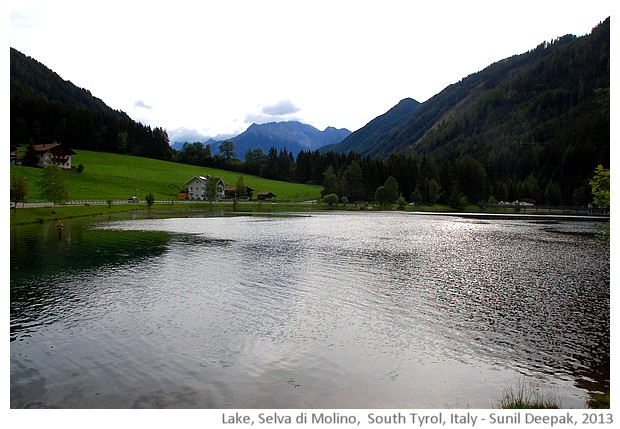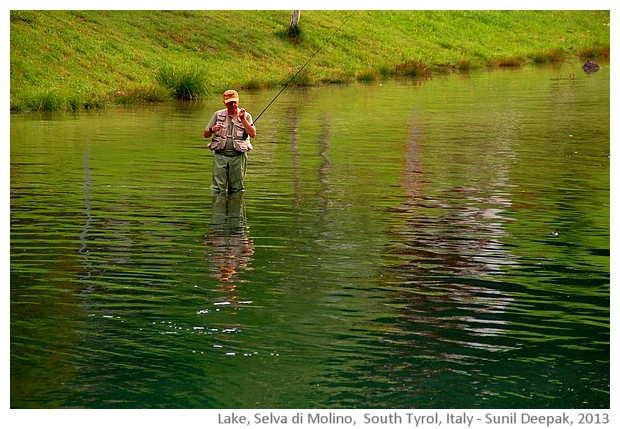 Selva di Molino, South Tyrol, Italy: I have never tried fishing. The idea of the hook in the mouth of the fish makes me feel slightly sick (but if I get them cooked, I love eating them). Today's images have a beautiful lake and the fishermen.
सेल्वा दी मोलीनो, आल्तो आदिजे, इटलीः मैंने कभी मछलियाँ पकड़ने की कोशिश नहीं की, मछलियों के मुँह में काँटा फँसाने की सोच कर ही मन घबरा जाता है (लेकिन बनी बनायी मिल जाये तो खाने में एतराज़ नहीं). आज की तस्वीरों में एक सुन्दर झील और उसमें मछली पकड़ने वाले!
Selva di Molino, Alto Adige, Italia: Non ho mai provato a pescare. L'idea dell'uncino nella bocca del pesce mi fa sentire male (ma se sono già cotti, li mangio volentieri). Le immagini di oggi hanno un bel laghetto e i pescatori.
***