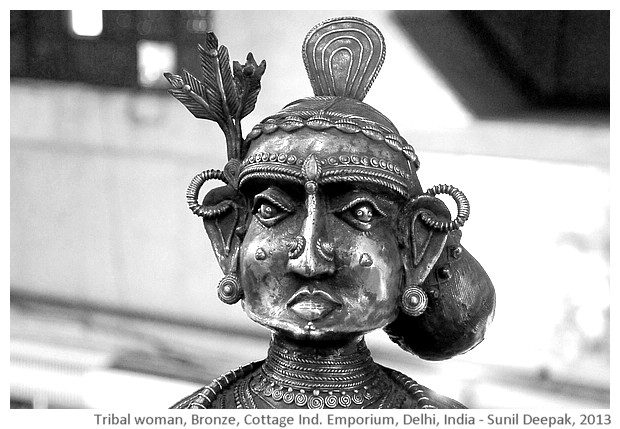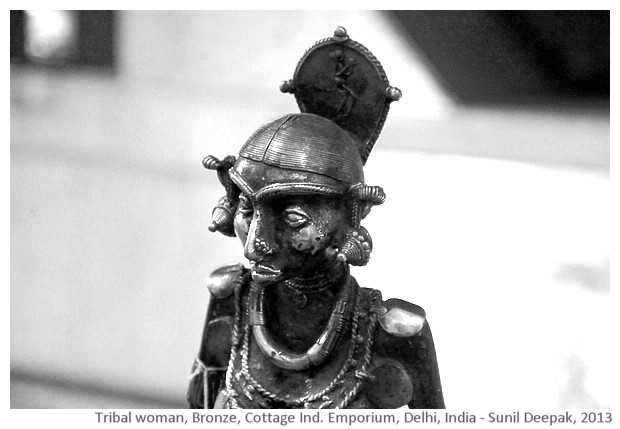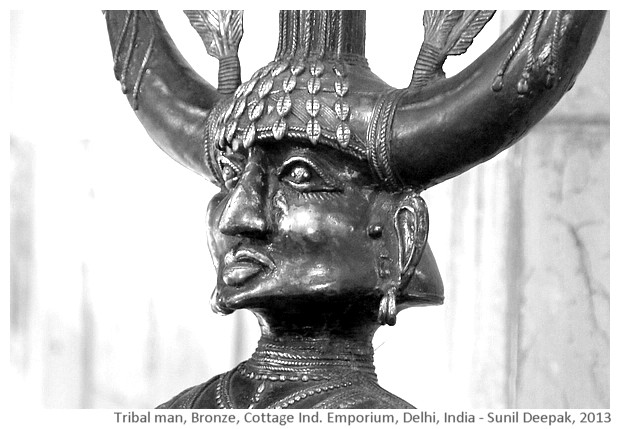 Delhi, India: I like reading
Jared Diamond
. In a
new TED video
he says that societies based in big cities tend to be very similar, while each tribal community is different from the other, and that tribal communities are experiments in ways of living. Today's images have sculptures of tribal persons from Delhi's Cottage Industry Emporium.
दिल्ली, भारतः मुझे
जारेड डायमन्ड
का लेखन अच्छा लगता है.
एक नये टेड वीडियो
में वह कहते हैं कि आधुनिक बड़े शहरों में केन्द्रित सभी समाज एक जैसे होते हैं लेकिन हर आदिवासी समाज दूसरे आदिवासी समाजों से भिन्न होता है, और आदिवासी समाज जीवन जीने की प्रयोगशाला हैं. आज की तस्वीरों में दिल्ली के काटेज इन्डस्ट्री एम्पोरियम से आदिवासी जनों की शिल्पकला.
Delhi, India: Mi piace leggere
Jared Diamond
. In
un nuovo video sul TED
, lui dice che mentre tutte le società basate sulle grandi città si assomigliano, ogni comunità indigena è diversa dalle altre, sono come degli esperimenti di vita. Le immagini di oggi sono delle sculture delle persone indigene dall'Emporio Cottage Industries di Delhi.
***