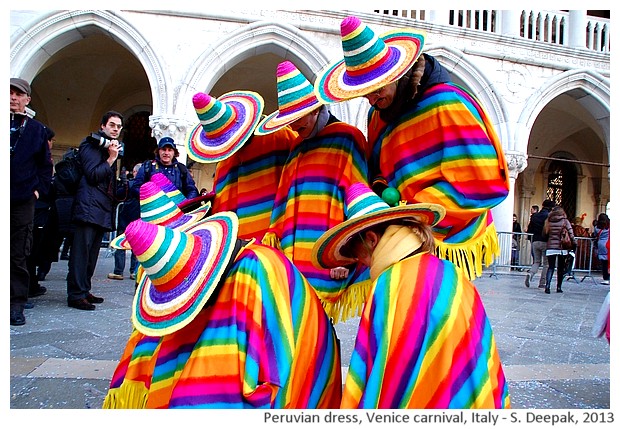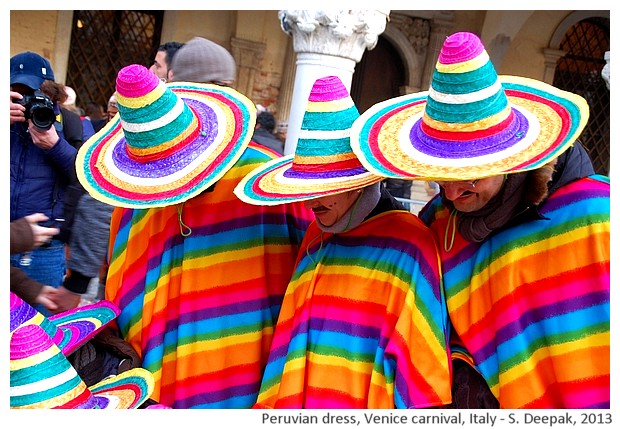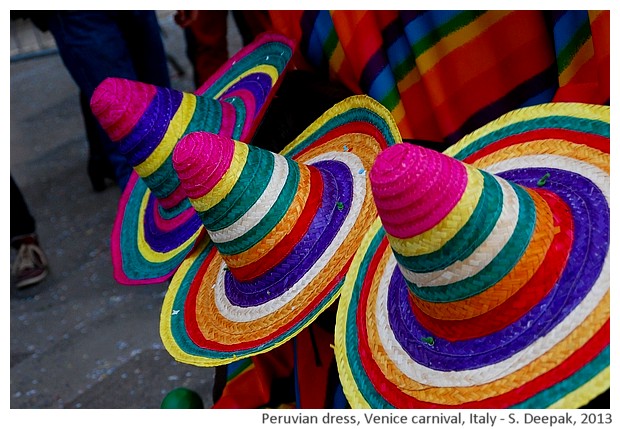 Venice, Italy: I loved the colourful dresses and hats of indigenous Amerindian people from countries like Peru and Guatemala worn by this group of guys.
वेनिस, इटलीः इस पुरुष दल के पेरू, ग्वाटेमाला आदि देशों में जनजातियों द्वारा पहने जानेवाले रंगबिरंगे वस्त्र और टोप बहुत सुन्दर लगे.
Venezia, Italia: Mi è piaciuto questo gruppo maschile con i costumi e cappelli colorati dei popoli indigeni di paesi come Peru e Guatemala.
***