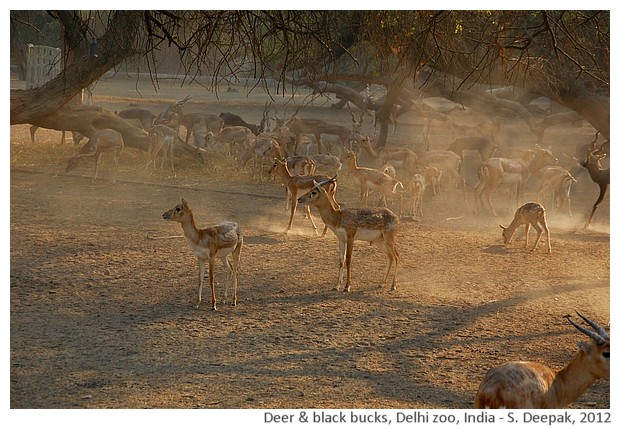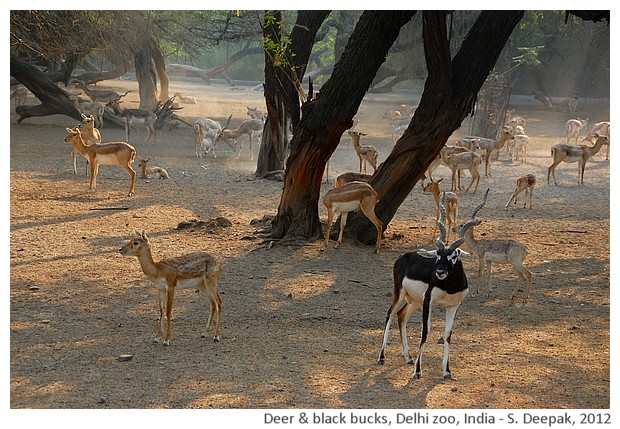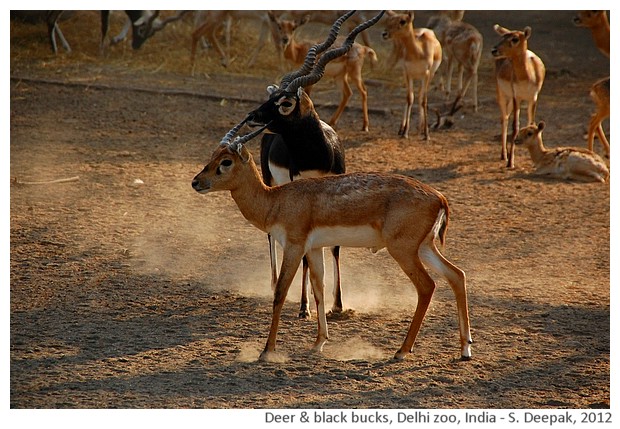 Delhi, India: Deer and black bucks were running around. In the evening light, the dust raised by their hoofs looked lovely.
दिल्ली, भारतः हिरणों तथा काले मृगों में कुछ भगदड़ सी मची थी. संध्या की रोशनी में उनके खुरों से उड़ती धूल बहुत सुन्दर लग रही थी.
Delhi, India: Cervi correvano e nella luce della sera, il polvere alzato dai loro zoccoli sembrava molto bello.
***