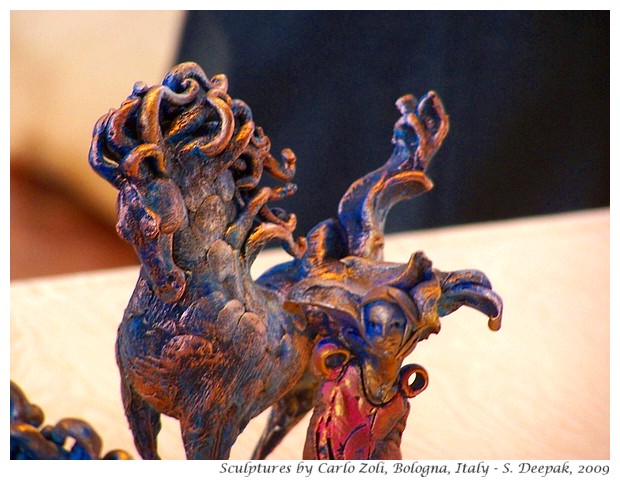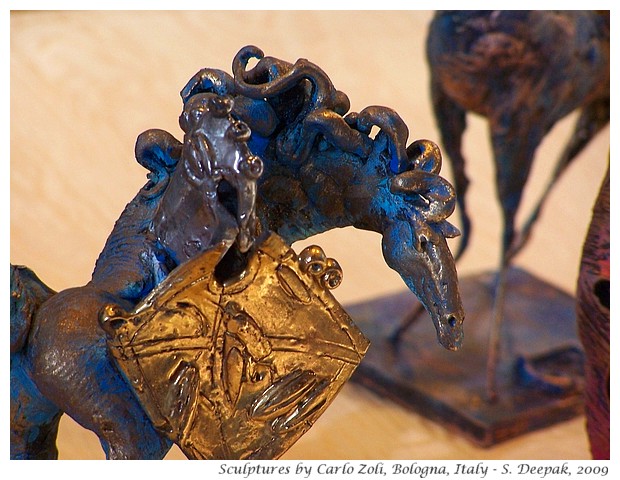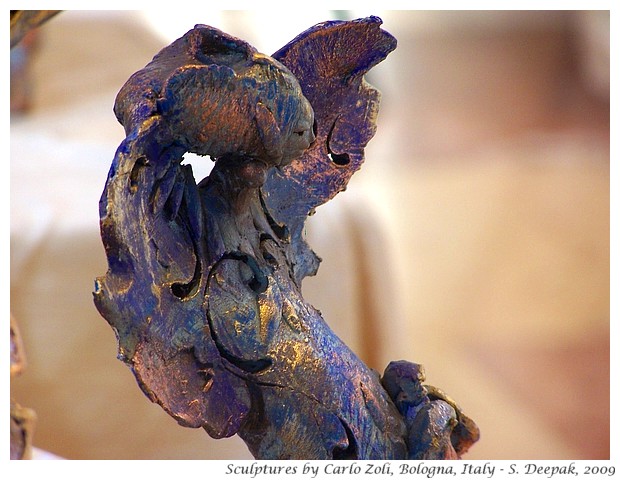 Bologna, Italy: From an art exhibition, sculptures of blue horses and women. Flowing into each other, it is not always easy to say where one finishes and the other begins.
बोलोनिया, इटलीः एक कला प्रदर्शनी से नीले घोड़े और युवतियों की मूर्तियाँ. आपस में घुले मिले, कहाँ एक की सीमा और दूसरे का प्रारम्भ, ठीक से पता नहीं चलता.
Bologna, Italia: Da una mostra d'arte, le sculture di cavalli blu e donne. Confluiscono uno nell'altro, così è difficile dire dove uno finisce e l'altro inizia.
***