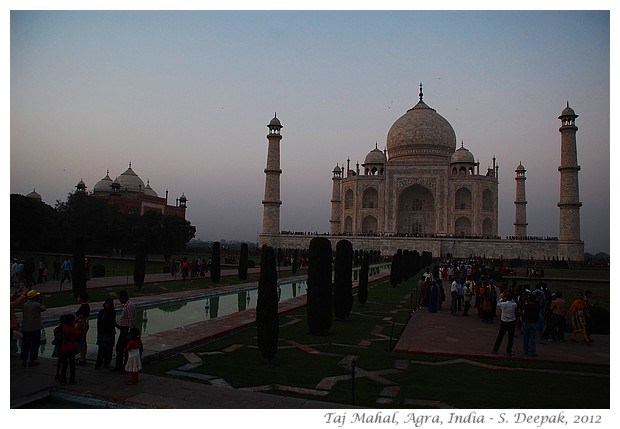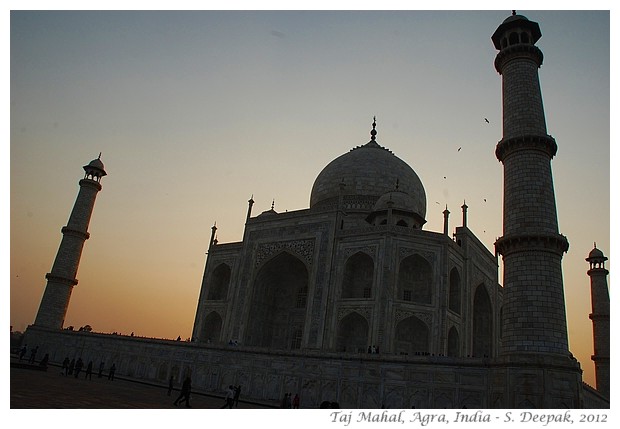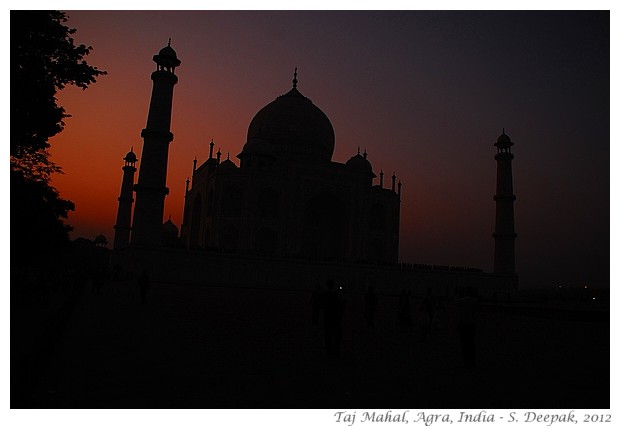 Agra, India: Whatever preconceived ideas you may have about Taj Mahal, when you actually see it, it seems just unbelievable. Today's images have Taj at sunset.
आगरा, भारतः ताज महल के बारे में कुछ भी सोचा या सुना हो, जब सचमुच में देखो तो विश्वास नहीं होता. आज की तस्वीरों में सूर्यअस्त के समय का ताज.
Agra, India: Qualunque idea che avete sul Taj Mahal, quando lo si trova davanti, sembra incredibile. Le immagini di oggi hanno il Taj al tramonto.
***