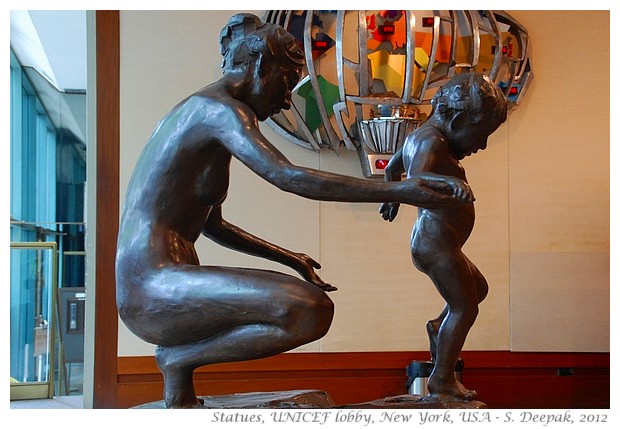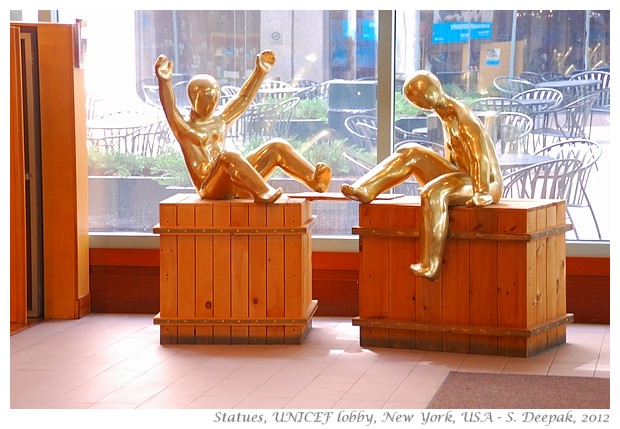 New York, USA: today's images have statues of children from the lobby of UNICEF office.
न्यू योर्क, अमरीकाः आज की तस्वीरों में युनिसेफ़ के दफ्तर की लोबी से बच्चों की कुछ मूर्तियाँ.
Nuova York, Stati Uniti: le immagini di oggi hanno alcune statue dei bambini dall'entrata degli uffici di Unicef.
***