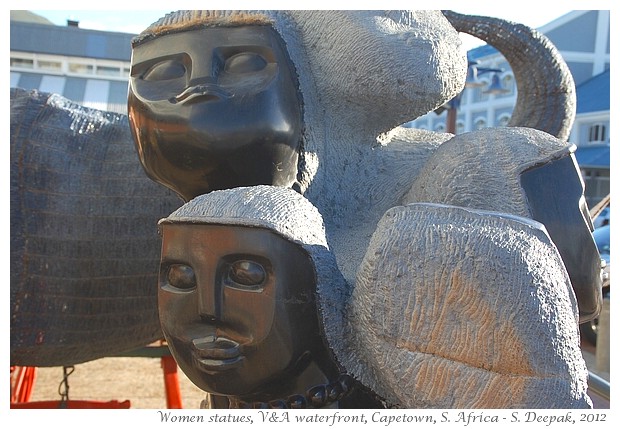 Cape Town, South Africa: Some statues of women busy in work from the handicraft shops for tourists at the port at V & A Waterfront.
केपटाउन, अफ्रीकाः सागर तट पर बन्दरगाह के पास पर्यटकों के लिए बनी हस्तकला दुकानों से काम में व्यस्त औरतों की कुछ मूर्तियाँ.
Città del capo, Sud Africa: Statue delle donne che lavorano dai negozi di artigianato per i turisti al porto sulla costa.
***