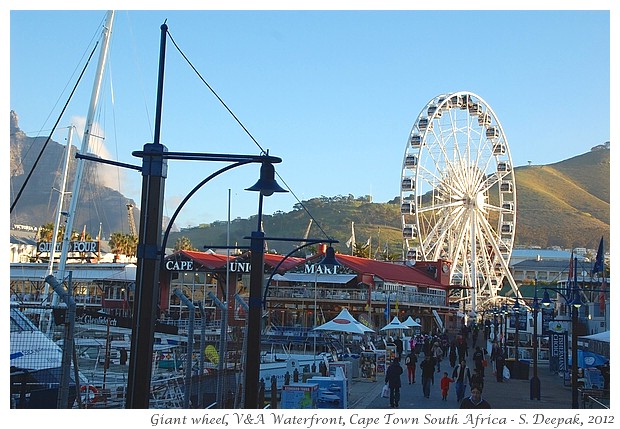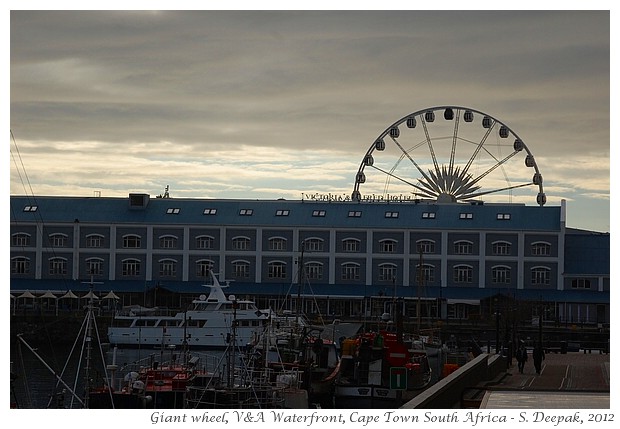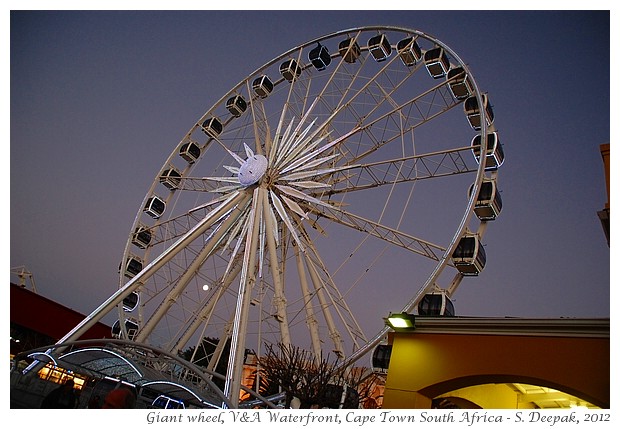 Cape Town, South Africa: The giant wheel ride was lot of fun and you could see a nice panorama of the city. However, the childhood I was looking for, I didn't find that.
केप टाउन, दक्षिण अफ्रीकाः गोल भीम चक्कर पर बहुत मज़ा आया, पूरे शहर का विहंगम दृश्य दिखता था. पर झूले पर जिस बचपन को खोज रहा था वह नहीं मिला.
Città del capo, Sud Africa: Salire sulla ruota gigante era divertente e si vedeva una bella panorama della città. Ma, l'infanzia che cercavo, non l'ho trovata.
***