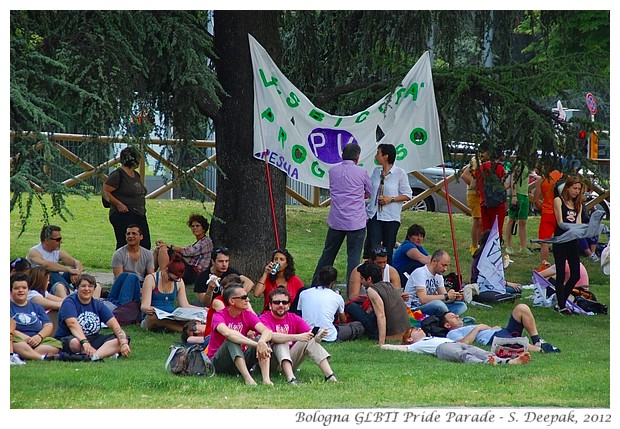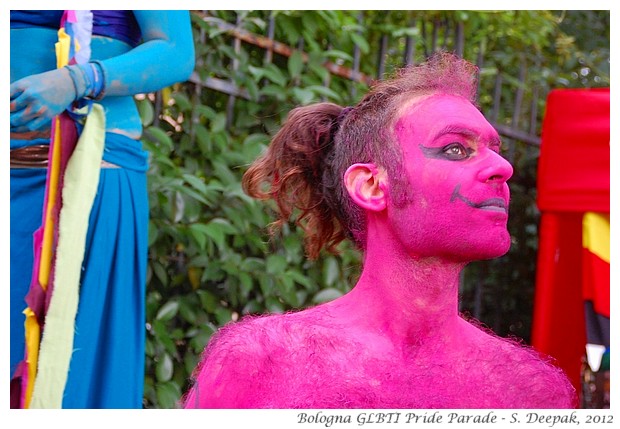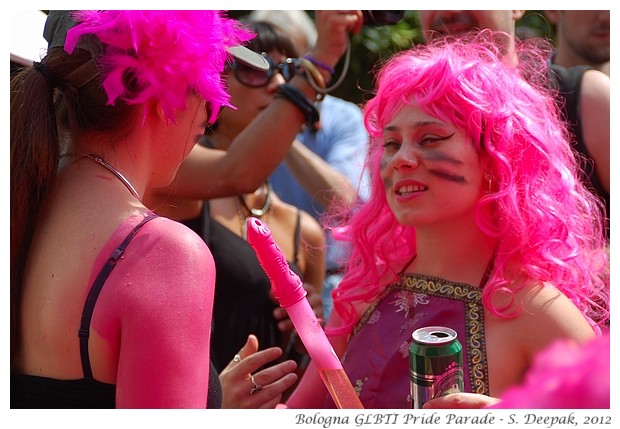 Bologna, Italy: Yesterday we had the annual Gay-Lesbian-Bisexual-Transgender-Intersexuals (GLBTI) pride parade. These images from this parade are on the theme of pink colour.
बोलोनिया, इटलीः कल यहाँ वार्षिक समलैंगिक-द्विलैंगिक-अंतर्लैंगिक गर्व परेड थी, उसी से गुलाबी रंग पर तीन चित्र.
Bologna, Italia: Ieri avevamo la parata annuale GLBTI Pride. Le 3 immagini dalla parata sul colore rosa.
***