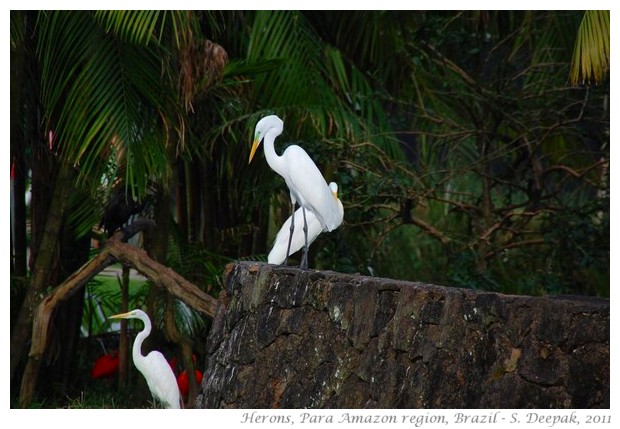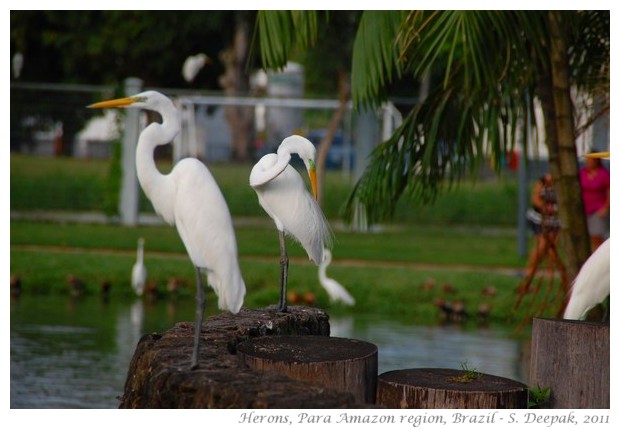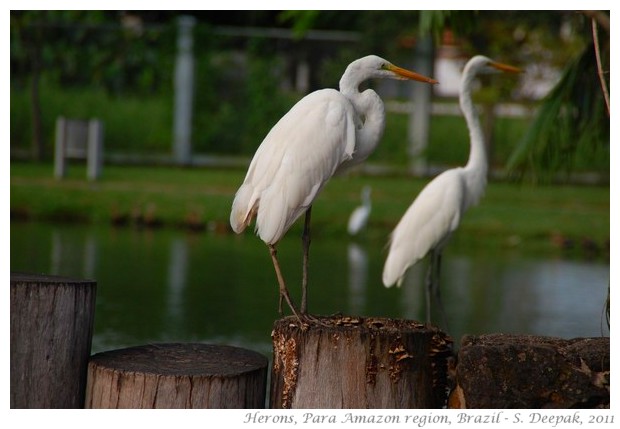 Para, Brazil: Amazon forests in the north of Brazil have lot of multi-coloured birds, but when there are dark clouds, against the deep green background, I feel that white herons look the most beautiful.
परा, ब्राज़ीलः ब्राज़ील के उत्तर में अमेज़न जँगल बहुत से रँग बिरँगे पक्षी मिलते हैं, लेकिन जब घने बादल छाये हों तो मुझे गहरी हरियाली की पृष्ठभूमि में श्वेत बगुले शायद सबसे सुन्दर लगते हैं.
Para Brasile: Nella foresta amazzonica nel nord del Brasile vi sono molti uccelli multicolori, ma quando il cielo è coperto dalle nuvole scure, secondo me, contro lo sfondo del verde profondo, gli aironi bianchi sono i più belli.
***