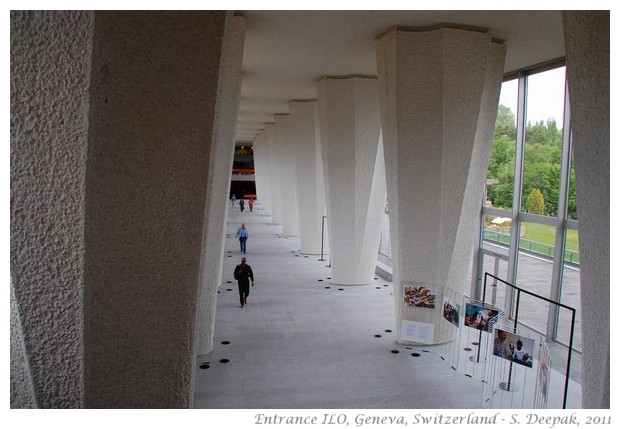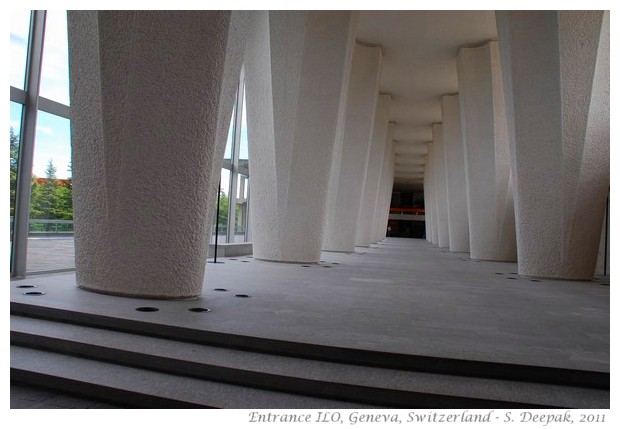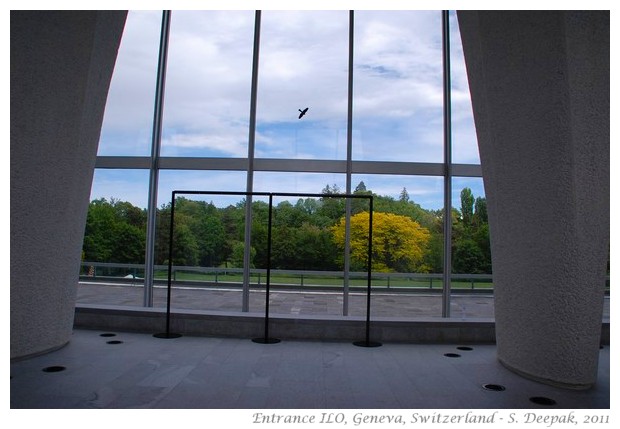 Geneva, Switzerland: Geneva has the offices of different organisations of United Nations. Today's images have the building of one such organisation, International Labour Organisation (ILO) where I love the big coloumns of the entrance hall.
जेनेवा, स्विट्ज़रलैंडः जेनेवा में संयुक्त राष्ट्र की विभिन्न संस्थानों के दफ्तर हैं. आज उनमें से एक संस्थान, विश्व कामगार संस्थान की कुछ तस्वीरें प्रस्तुत हैं जिसके बड़े बड़े खम्बे मुझे बहुत अच्छे लगते हैं.
Ginevra, Svizzera: Ginevra è la sede di diverse organizzazioni delle Nazioni Unite. Le immagini di oggi sono di una di queste organizzazioni, Organizzazione Internazionale del Lavoro. Mi piacciono molto le grandi colonne dell'entrata di questo edificio.
***