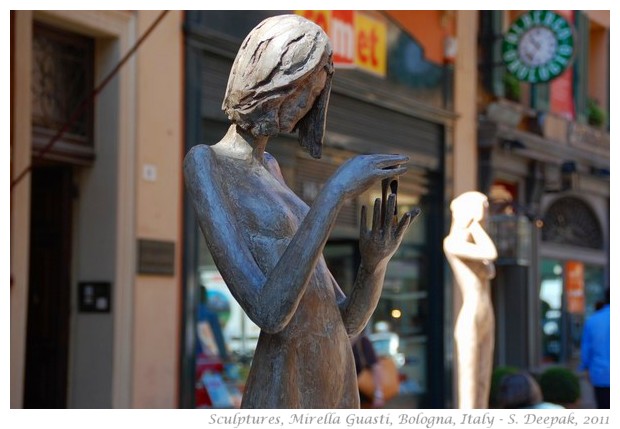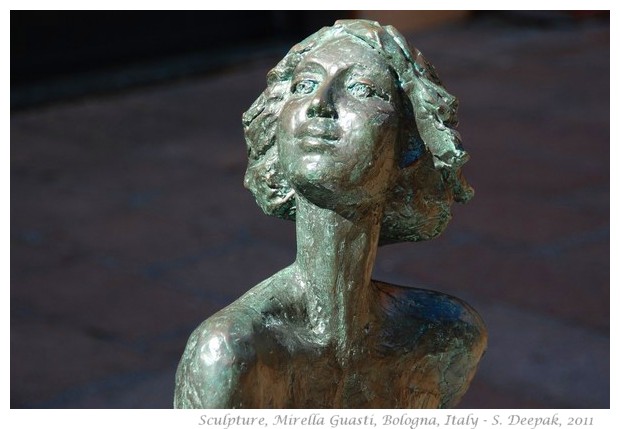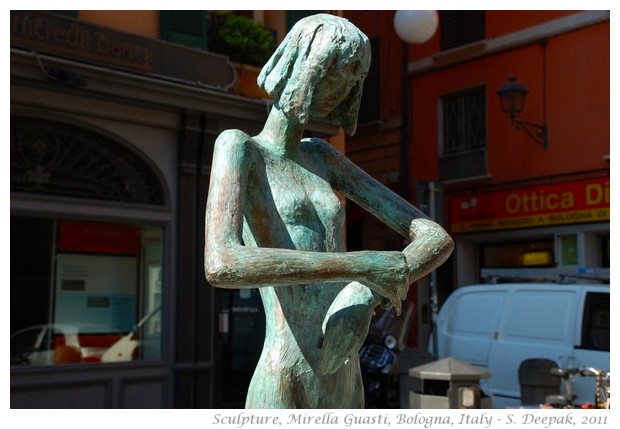 Bologna, Italy: I love the thin and tall women figures by Italian sculptor Mirella Guasti. I feel as if these women are thinking of their wish to live the life to the full.
बोलोनिया, इटलीः इतालवी शिल्पकार मिरेल्ला गुआस्ती की लम्बी और पतली नारी आकृतियाँ मुझे बहुत अच्छी लगती हैं. सोच में डूबी इन मूर्तियों को देख कर मुझे लगता है मानो मन ही मन "आज फ़िर जीने की तमन्ना है" गुनगुना रही हों.
Bologna, Italia: Mi piacciono molto le figure femminili magre e allungate della scultrice Mirella Guasti. Mi sembra che stanno pensando del loro desiderio di vivere le loro vite pienamente.
***