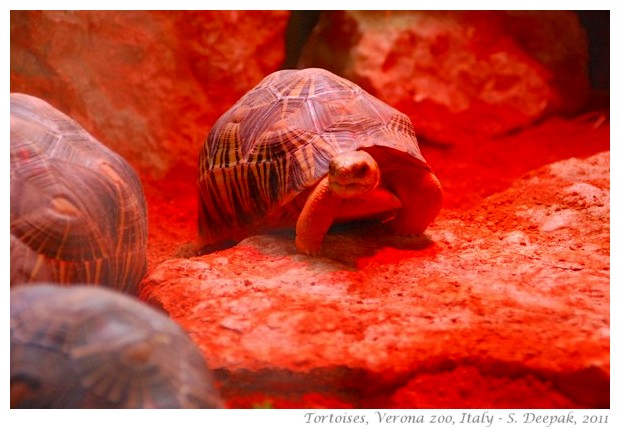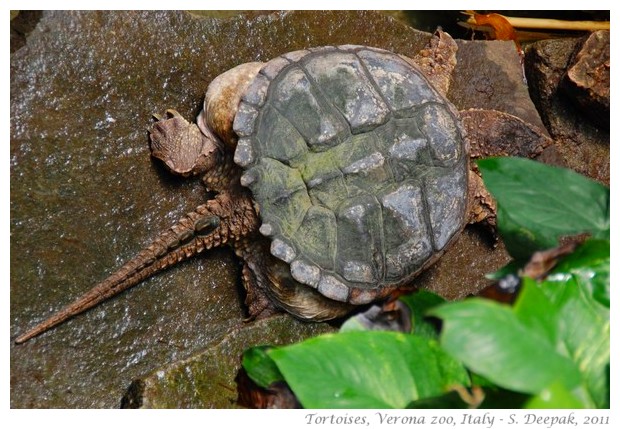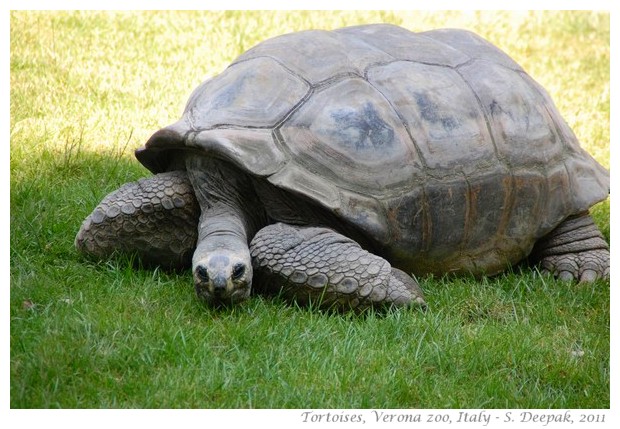 Verona zoo, Italy: Todays images have tortoises - small tortoise that live in darkness, tortoise with thick and thorny shell and the giant tortoise from Mauritius.
वेरोना चिड़ियाघर, इटलीः आज की तस्वीरों में हैं तीन तरह के कछुए - अँधेरे में रहने वाला छोटा कछुआ, कवचनुमा खोल वाला कछुआ तथा मोरिशयस द्वीप में पाया जाने वाला भीमकाय कछुआ.
Zoo di Verona, Italia: Le immagini di oggi hanno tartarughe - quelle piccole che vivono al buio, quello con un guscio spesso e spinoso e quello gigante dalle isole Mauritius.
***