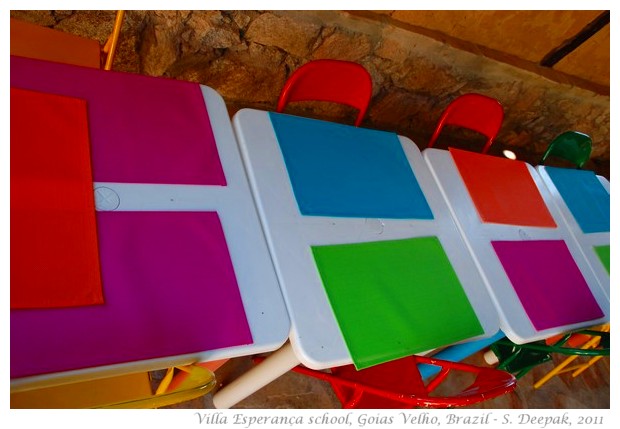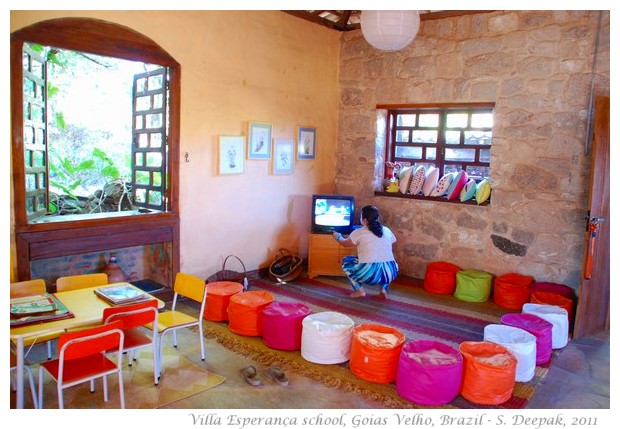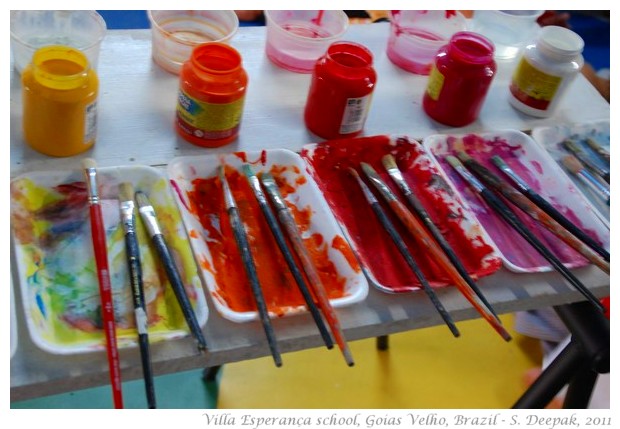 Goias Velho, Brazil: Colourful surroundings are supposed to nurture the creativity of children. May be for that is why, everything was so colourful in this nursery school.
गोयास वेल्यो, ब्राज़ीलः कहते हैं कि रंगबिरंगे वातावरण, छोटे बच्चों की सृजनात्मक प्रवृति को बढ़ाता है. शायद इसी सोच से इस नर्सरी स्कूल में सब कुछ रंगबिरंगा था.
Goias Velho, Brasile: Si pensa che un ambiente colorato aiuta a migliorare la creatività dei bambini. Forse per questo motivo, in questa scuola tutto era così colorato.
***