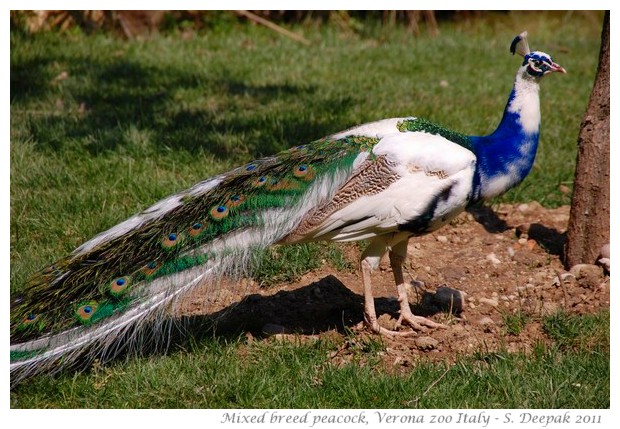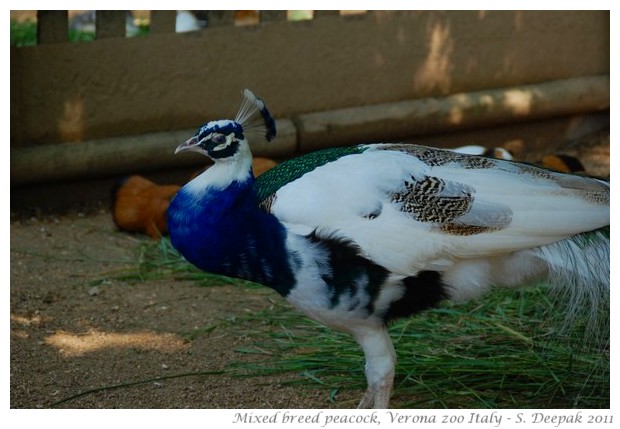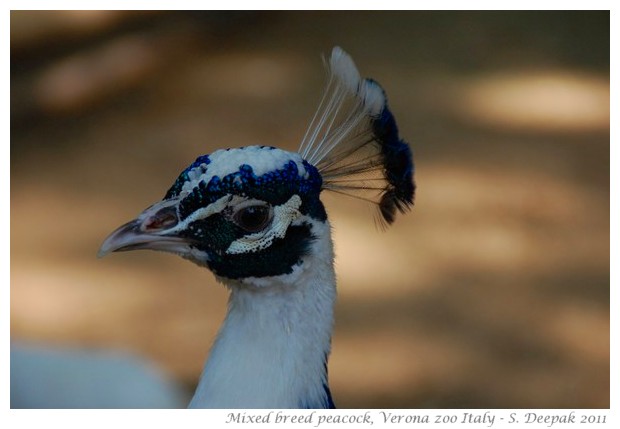 Verona, Italy: In the nature there were three main varities of peacocks - blue, green and white. By mixing these, new breeds of peacock are being made. Today's images have a blue-white peacock from Verona zoo.
वेरोना, इटलीः प्रकृति में तीन तरह के मोर होते थे, नीले, हरे और सफ़ेद. इनको आपस में मिला कर मोरों की नयी जातियाँ बनायी जा रही हैं. आज की तस्वीरों में वेरोना चिड़ियाघर में नीले और सफ़ेद रंग का सम्मिश्रित मोर.
Verona, Italia: Nella natura vi erano tre varietà di pavoni - blue, verdi e bianchi. Nuove varietà di pavoni sono stati creati mescolando questi. Nelle immagini di oggi un pavone blue e bianco allo zoo Natura Viva vicino Verona.
***