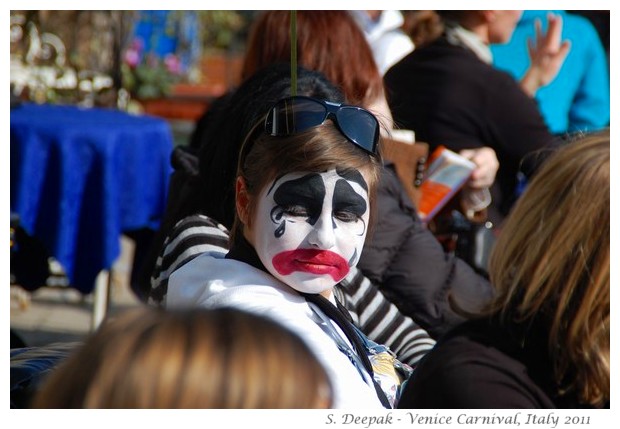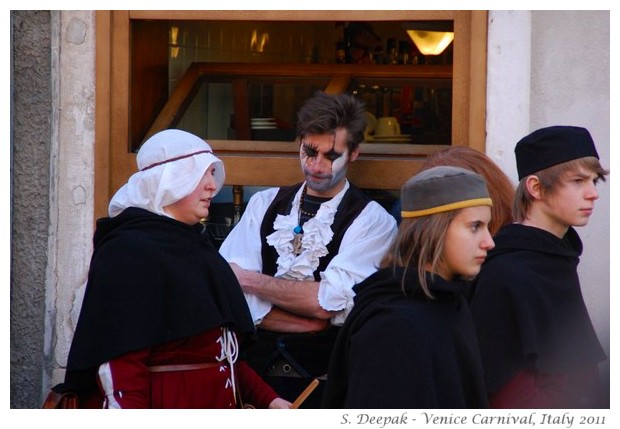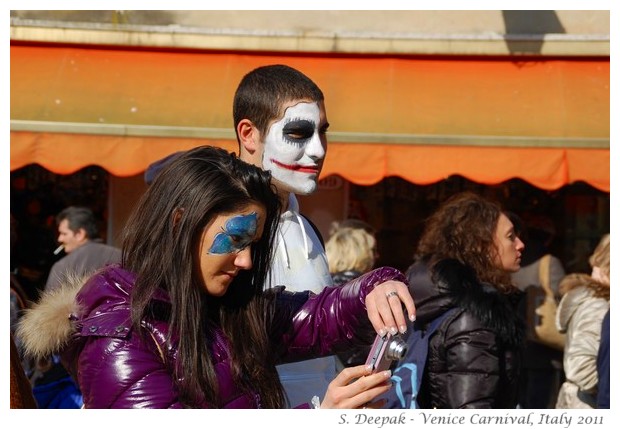 Venice, Italy: Anyone can buy and put on beautiful and costly masks, but some persons prefer to paint their faces to give it a personal touch. They are also less worried about other persons wearing same masks like them.
वेनिस, इटलीः कार्निवाल में सुन्दर और मँहगे मुखौटे लगा कर तो कोई भी जा सकता है पर कुछ लोग अपने चेहरे पर चित्रकारी करके अपने मुखौटे को अपनापन देना चाहते हैं, और उन्हें यह डर भी कम होता है कि किसी अन्य ने उनके जैसा मुखौटा न पहना हो!
Venezia, Italia: Tutti possono comprare e mettersi su delle maschere belle e costose, invece alcuni preferiscono farsi dipingere le facce perché vogliono dare un tocco personale. Hanno anche meno paura che altri avranno maschere come le loro.
***
You can see
more images from Venice Carneval
on Kalpana - वेनिस के
कार्नेवाल की अन्य तस्वीरें
आप कल्पना पर देख सकते हैं - Potete vedere
altre immagini dal carnevale
di Venezia su Kalpana.
***