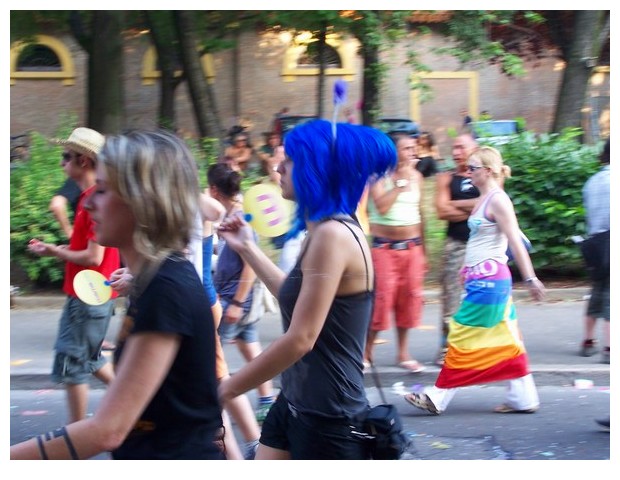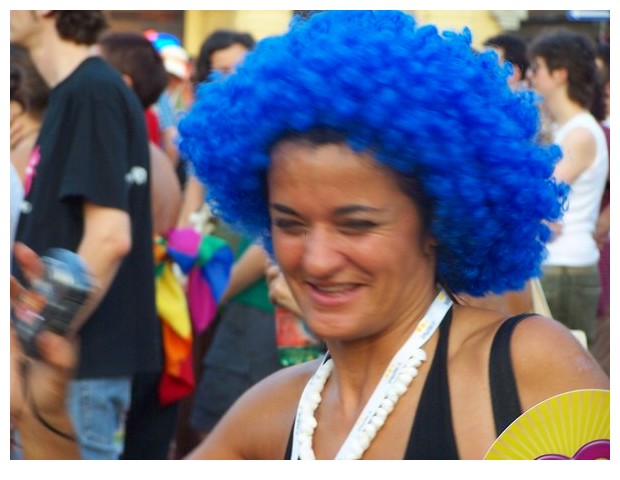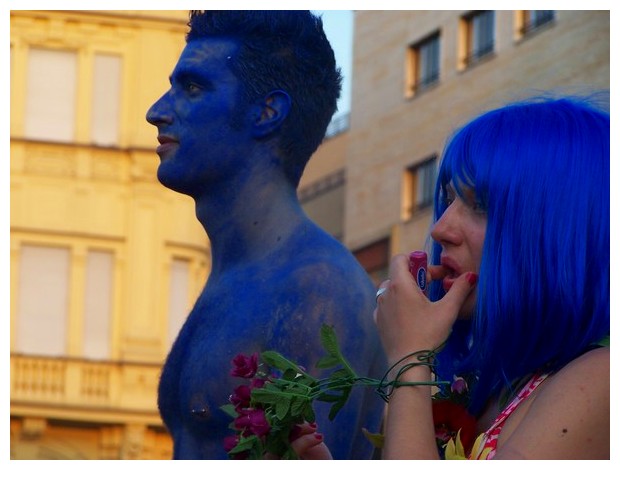 Bologna, Italy: Blue is the colour of today's pictures from the Bologna gay pride parade, a few years ago. I feel that blue is Italy's national colour because of the football team that wears blue and are known as Azzurri (blue).
बोलोनिया, इटलीः आज के लिए मैंने नीले रंग की तस्वीरों को चुना है. यह तस्वीरें कुछ वर्ष पहले की बोलोनिया समलैंगिक गर्व परेड से हैं. आजकल की इटली में नीला रंग को राष्ट्रीय रंग कह सकते हैं क्योंकि यहाँ की फुटबाल टीम नीले वस्त्र पहनती है और सब उन्हें "नीली" कह कर बुलाते हैं.
Bologna, Italia: E' l'azzurro il colore delle immagini di oggi, dalla parata gay pride di qualche anno fa. Penso che azzurro è il colore nazionale di Italia per i colori della sua squadra di calcio.
***