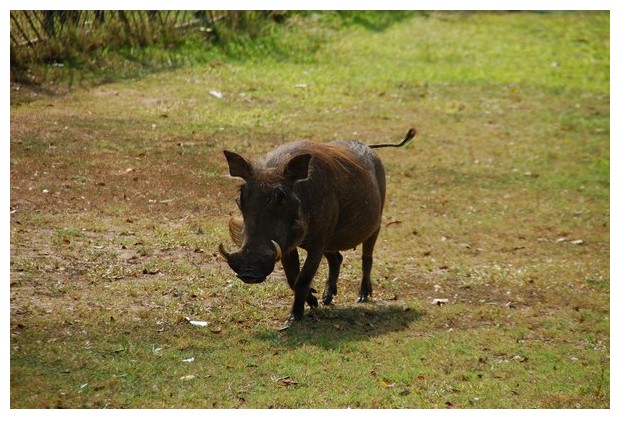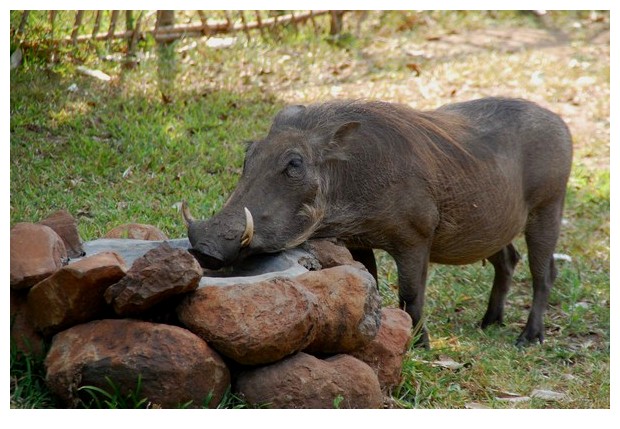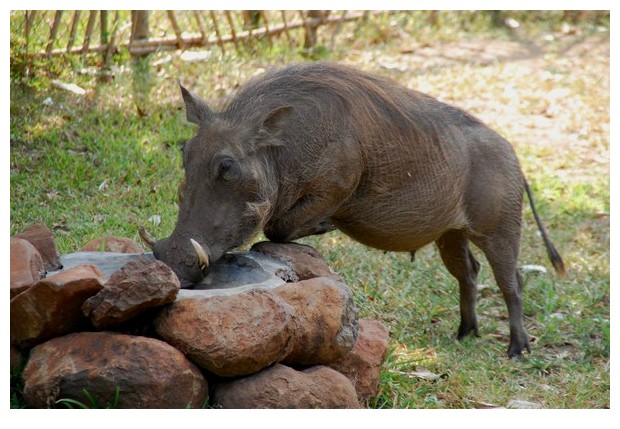 Gorongoza, Sofala, Mozambique: We had just reached the Gorongoza protected national park, when we saw her, looking sad and tired, walking slowly, the female wild pig (Porco do mata). She walked to the small fountain, lookinng for water, but it was dry. Disappointed she walked away slowly and disappeared in the bushes.
गोरन्गोज़ा, सोफाला, मोज़ाम्बीकः हम लोग गोरन्गोज़ा के राष्ट्रीय सुरक्षित वनक्षेत्र में पहुँचे ही थे कि वह दिखी, कुछ उदास और थकी हुई सी, जंगली सूअर मादा. हमारी ओर बिना कोई ध्यान दिये वह छोटे से फुव्वारे में से पानी पीने के लिए रुकी, पर जब पाया कि उसमें पानी नहीं था, तो वैसे ही उदास सी चली गयी और झाड़ियों के बीच में खो गयी.
Gorongoza, Sofala, Mozambico: Eravamo appena arrivati al parco naturale di Gorongoza, quando l'abbiamo vista, un po' triste e stanca, una scrofa selvatica. E' andata fino ad una fontanella in cerca dell'acqua, ma la fontanella era secca. Delusa è andata via ed è scomparsa dentro i cespugli.