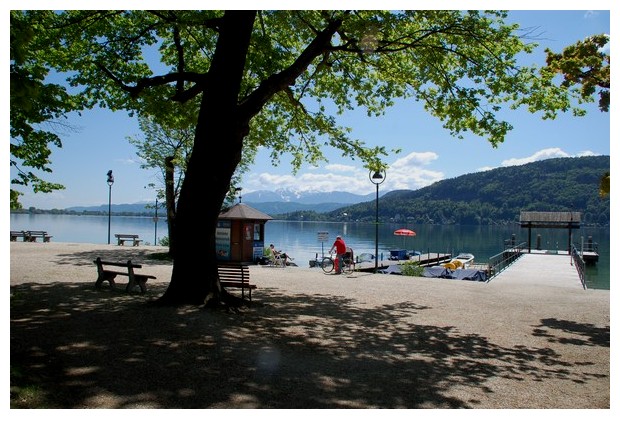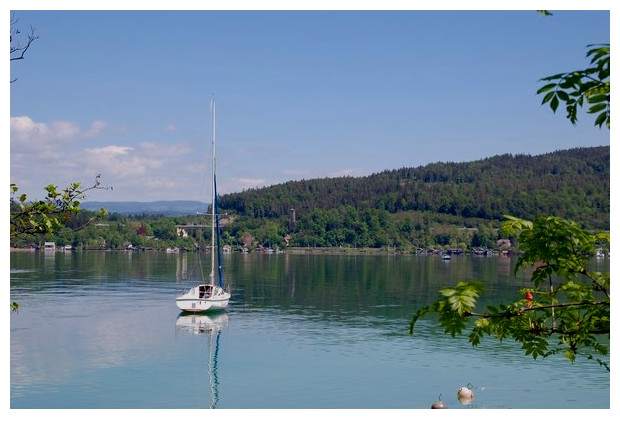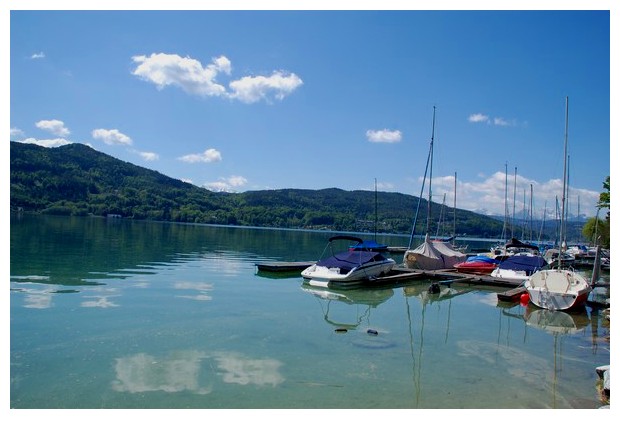 Austria, Klagenfurt: Beautiful lake surrounded by green and snow covered mountains in the distance, it would have been perfect had it been a little less sunny and hot!
आस्ट्रिया, क्लागनफर्टः सुंदर झील, आसपास हरियाली और दूर चमकते बर्फ़ीले पहाड़, बस थोड़ी धूप कम होती तो अच्छा होता.
Austria, Klagenfurt: Bel lago, circondato dal verde e le montagne coperte di neve in distanza, sarebbe stato perfetto se fosse un po' meno soleggiato e caldo!