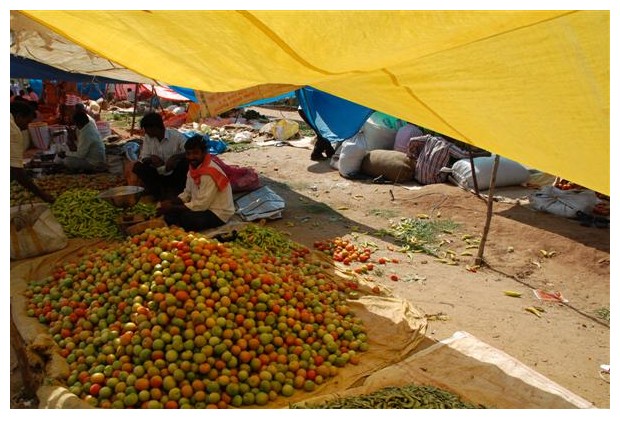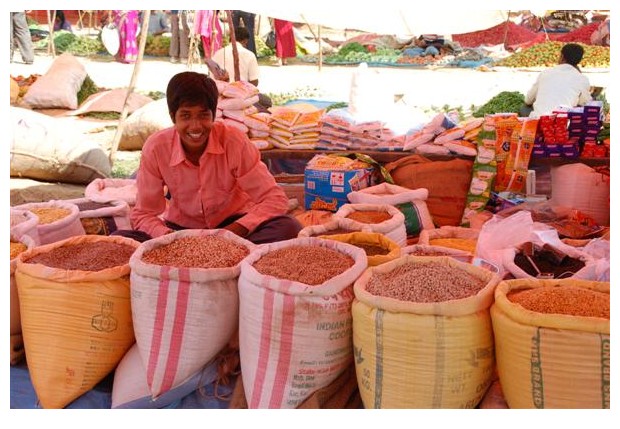 Srirangapatnam, India: Sunlight passing through the yellow plastic sheets, dusted vegetables and vegetable sellers in a golden yellow glow.
श्रीरंगापट्नम, भारतः पीली तरपाल से छन कर आती धूप, सब्जियों और सब्ज़ी बेचने वाले, दोनो पर पीला गुलाल लगा रही थी.
Srirangapatnam, India: La luce del sole, filtrata attraverso tendoni gialli di plastica, spruzzava una patina dorata sulle verdure e sulle persone.