बोलोनिया, इटलीः पिछले दिनों यहाँ कला मेला लगा था जहाँ देश विदेशों से आये कलाकारों को अपनी कला दिखाने का मौका मिला था. कला मेले में तो जाने का समय नहीं मिला, लेकिन कल इसी मेले की एक कलाकृति देखी जिसे नगरपालिका के भवन में रखा गया है. इस दरारों वाले चेहरे को बनाने वाले शिल्पकार हैं पोलैंड के ईगोर मिटोराज जो अपने पुरुष चेहरों के शिल्प के लिए जाने जाते हैं. यह कलाकृति उन्होंने १९९७ में बनायी थी. चेहरे में मुझे अजँता के बुद्ध चित्रों की झलक दिखती है.
Bologna, Italy: I was unable to go to see the annual art tradefair of Bologna but in the municipality building I saw one of the sculptures from the exhibitions. The cracked face is the work of an artist of Polish origin, Igor Mitoraj, who is well known for his male faces. This sculpture is from 1997 and I see the influence of Buddhist paintings from Ajanta caves in India in it.
Bologna, Italia: Non ho avuto l'opportunità di andare a visitare l'Arte fiera quest'anno, ma ho visto una delle sculture della mostra nel cortile del Palazzo d'Accursio in centro. Si chiama "Tindaro screpolato" ed è il lavoro del artista di orgine polacche, Igor Mitoraj, consciuto per le sue sculture maschili. Questo lavoro è del 1997 e mi fa pensare alle figure nei quadri buddhisti dalle grotte di Ajanta in India.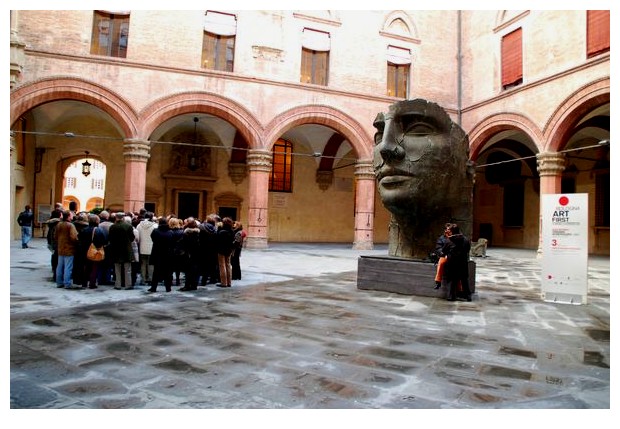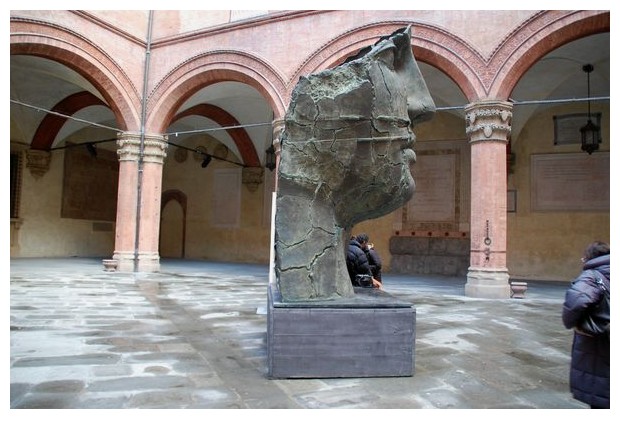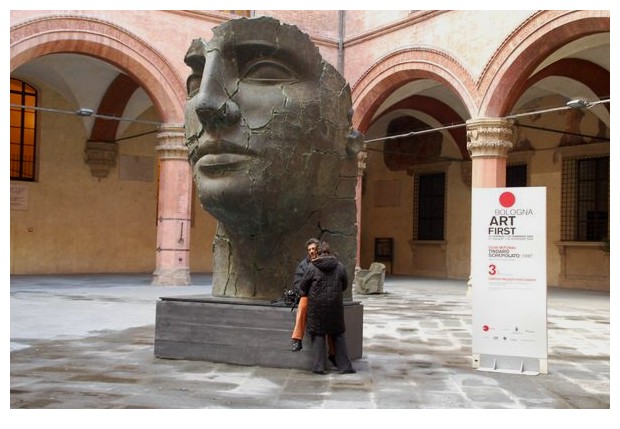 _______