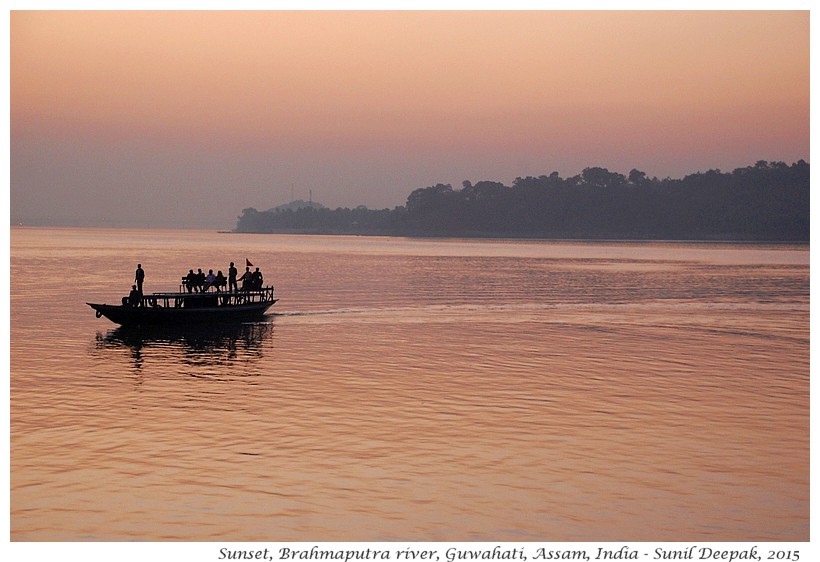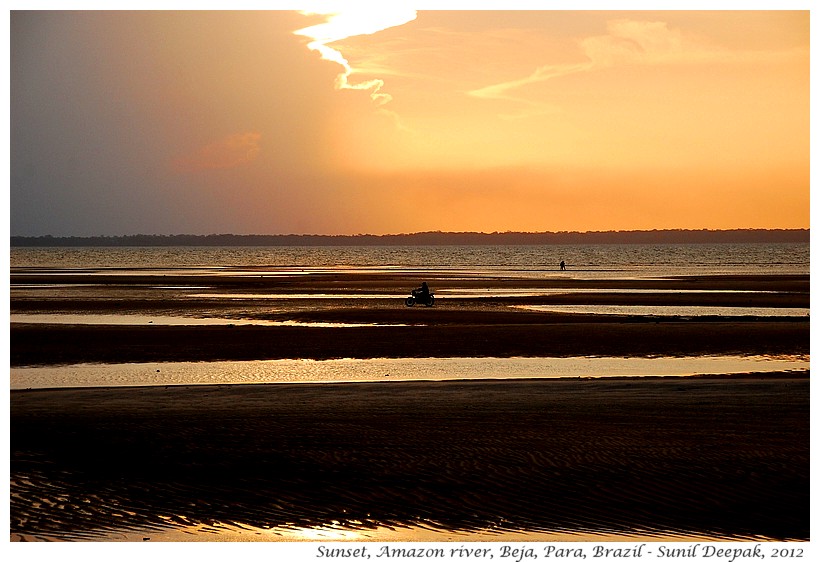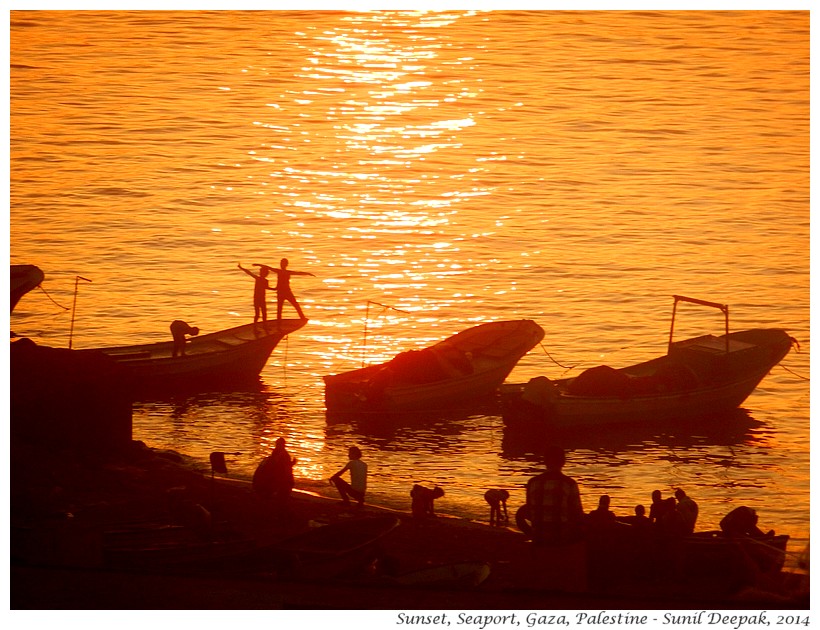 Beautiful sunsets often make me sad. They remind me of the beauty of the life and also of the end of a life-cycle. The setting sun makes me remember those loved ones who are far away or those who are no more. The images of evenings in today's post are from Assam/India, Para/Brazil and Gaza/Palestine.
सुन्दर सूर्यास्त मुझे अक्सर उदास कर देते हैं. उनमें जीवन की सुन्दरता है और उसके एक पड़ाव का अन्त भी है. डूबते सूरज को देख कर वह प्रियजन याद आते हैं जो दूर हैं या अब नहीं हैं. आज की सूर्यास्त की तस्वीरें असम/भारत, परा/ब्राज़ील, तथा गाज़ा/फिलिस्तीन से हैं.
Spesso i tramonti belli mi fanno sentire triste. Mi ricordano la bellezza e la fine di un ciclo della vita. Guardare il sole tramontare mi fa pensare alle persone care lontane o quelle che non vi sono più. Le immagini dei tramonti di oggi sono da Assam/India, Parà/Brasile e Gaza/Palestina.
***