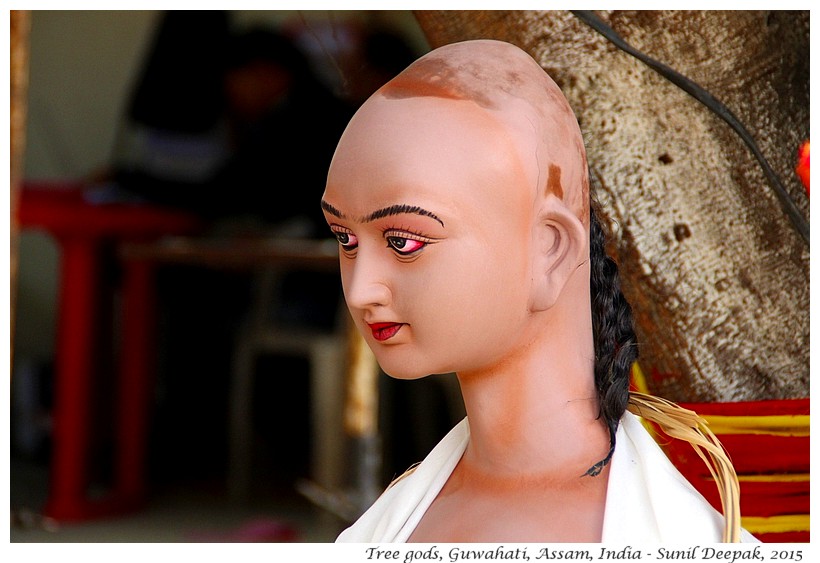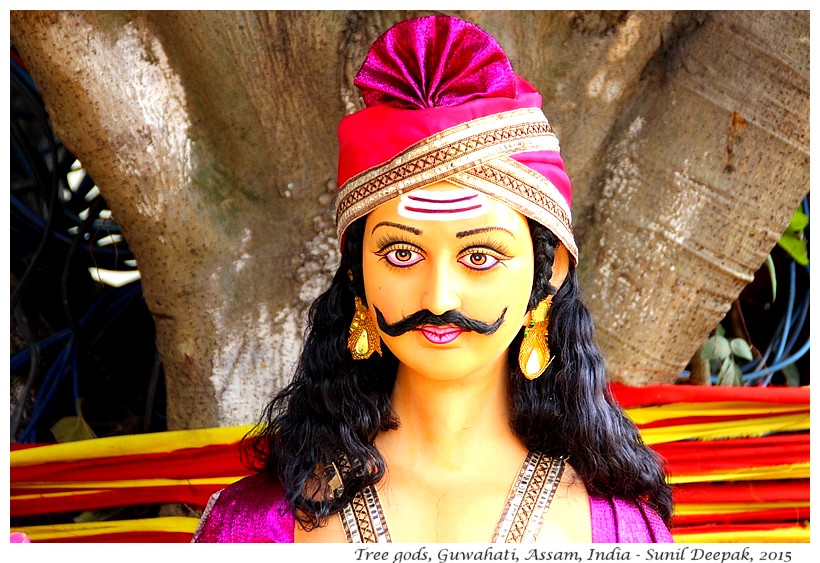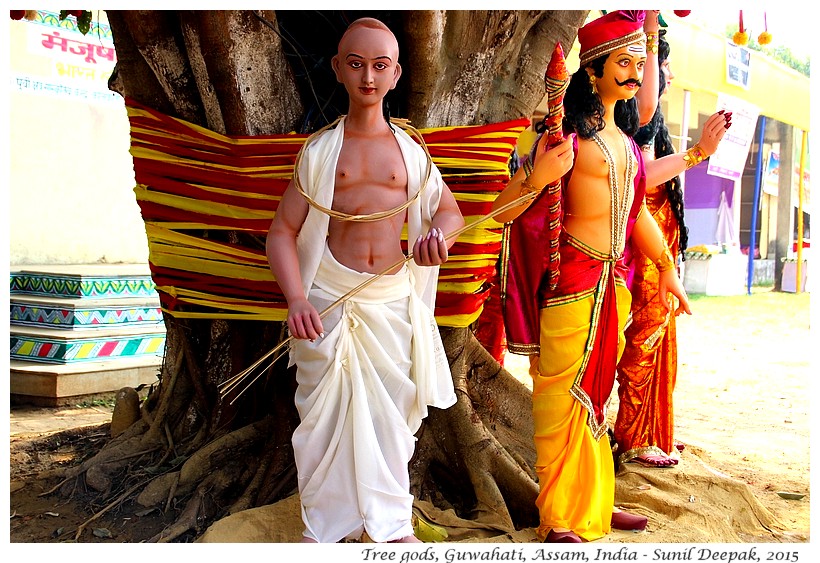 Guwahati, Assam, India: In a cultural programme, saw some statues under a tree, some of which I could not recognise. Perhaps the god with the moustache is Vishwakarma? And the man with shaved head and a dried grass garland is Chaitanya Mahaprabhu?
गुवाहाटी, असम, भारतः एक साँस्कृतिक कार्यक्रम में एक वृक्ष के नीचे रखी मूर्तियाँ देखीं, जिनमें से कुछ को नहीं जानता था. शायद मूँछों वाले देवता विश्वकर्मा हैं? और सिर मुँडाये सूखी घास की माला पहने क्या चैतन्य महाप्रभू हैं?
Guwahati, Assam, India: Durante una serata culturale, ho visto alcune statue sotto un albero, alcune delle quali mi erano sconosciute. Forse il dio con i baffi è Vishwakarma? e la persona con la testa rasata e una ghirlanda di erba secca è Chaitanya Mahaprabhu?
***