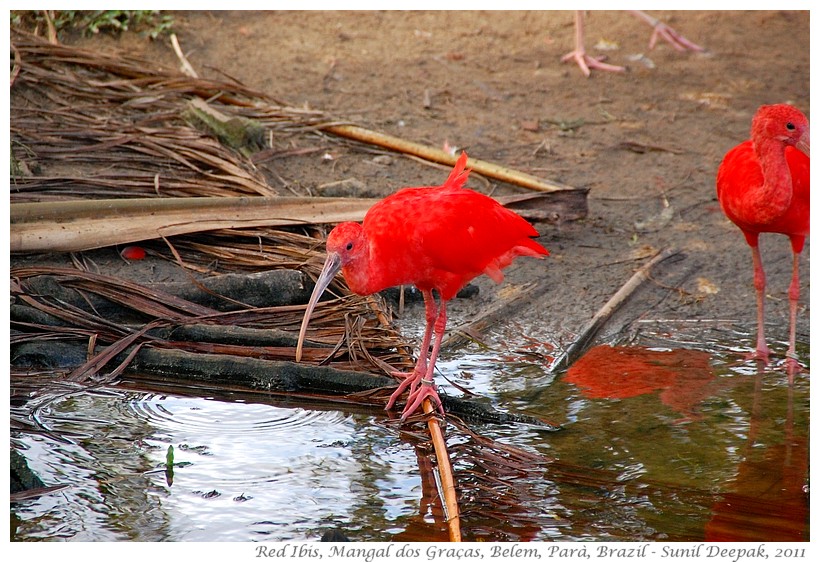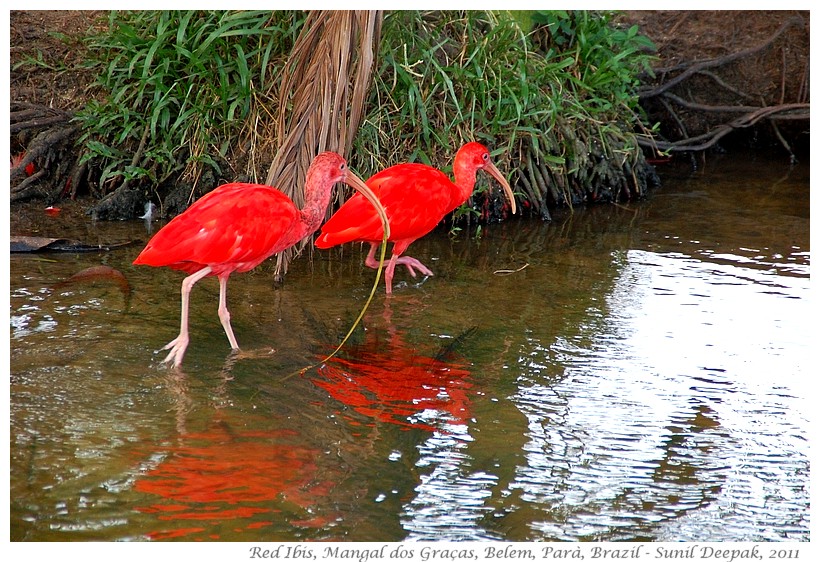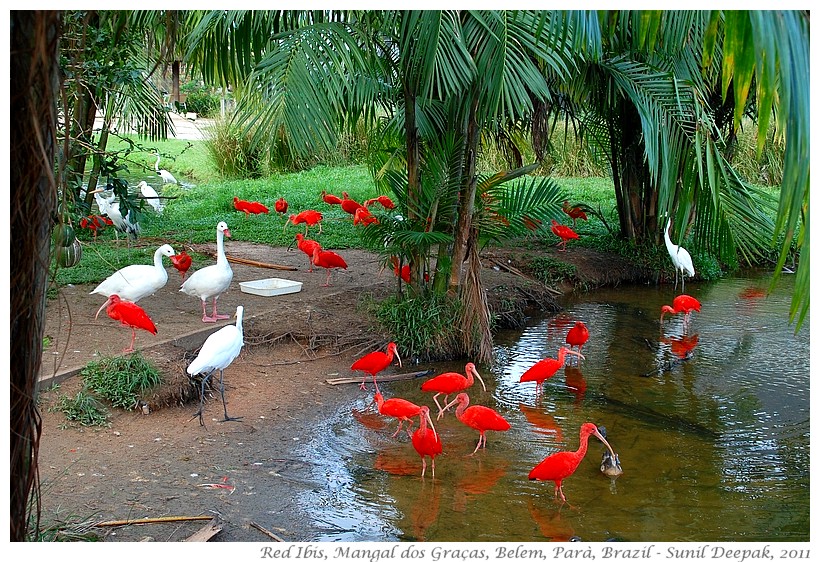 Belem, Brazil: In 1960, American writer James Hurst had written a story titled on this bird, about the feelings of guilt associated with childhood thoughtlessness that can accompany us for all our lives. The elder brother of the story tells how his thoughtlessness had led to the death of his sick brother Doodle. Associating scarlet ibis with blood and death seems natural, but in ancient Egypt, these birds were associated with stories of moon and magic.
बेलेन, ब्राज़ीलः अमरीकी लेखक जेम्स हर्स्ट ने इस पक्षी के नाम की 1960 में एक हृद्यस्पर्शी कहानी लिखी थी जिसका विषय था बचपन की नादानियाँ और उनसे जुड़ी अपराध भावनाएँ जो जीवन भर हमारे साथ रहती हैं. कहानी का बड़ा भाई, बताता है कि कैसे उसकी नादानी से उसके छोटे भाई डूडल की मृत्यू हुई थी. लाल बज्जे के रंग से रक्त व मृत्यू को जोड़ना स्वाभाविक लगता है, जबकि प्राचीन मिस्र में इन पक्षियों के साथ चाँद तथा जादू की कथाएँ जुड़ी थीं.
Belem, Brasile: Nel 1960, lo scrittore americano James Hurst aveva scritto un racconto intitolato come questo uccello, sui sensi di colpa che possono essere associati alle nostre azioni da bambini e che possono accompagnarci per tutta la vita. Il fratello maggiore della storia racconta come il suo agire senza pensare aveva causato la morte del suo fratello più piccolo, Doodle, che era malato. Associare l'ibis scarlatto al sangue e alla morte sembra naturale, ma nel antico Egitto, questi uccelli erano associati alle storie della luna e della magia.
***