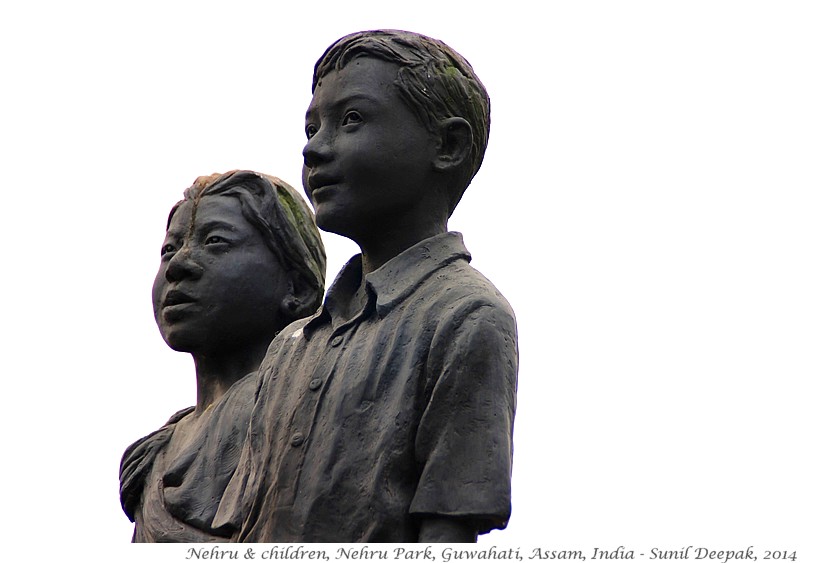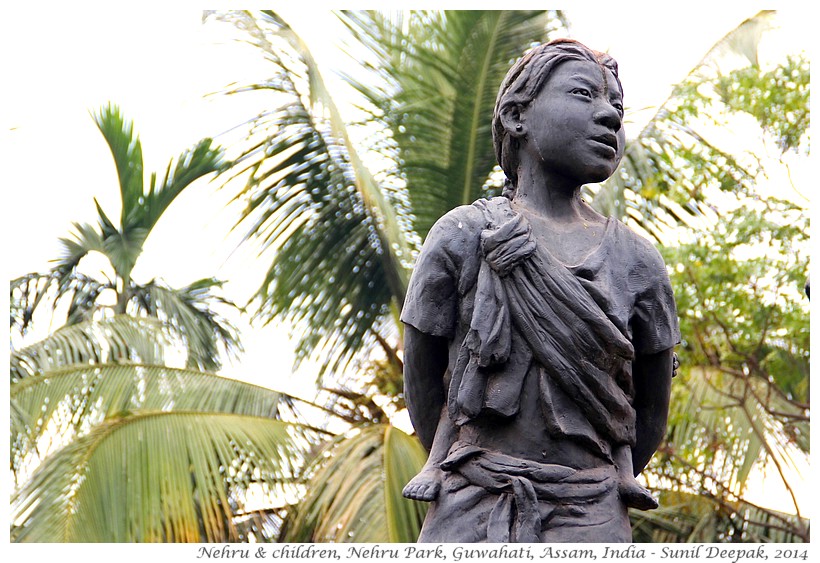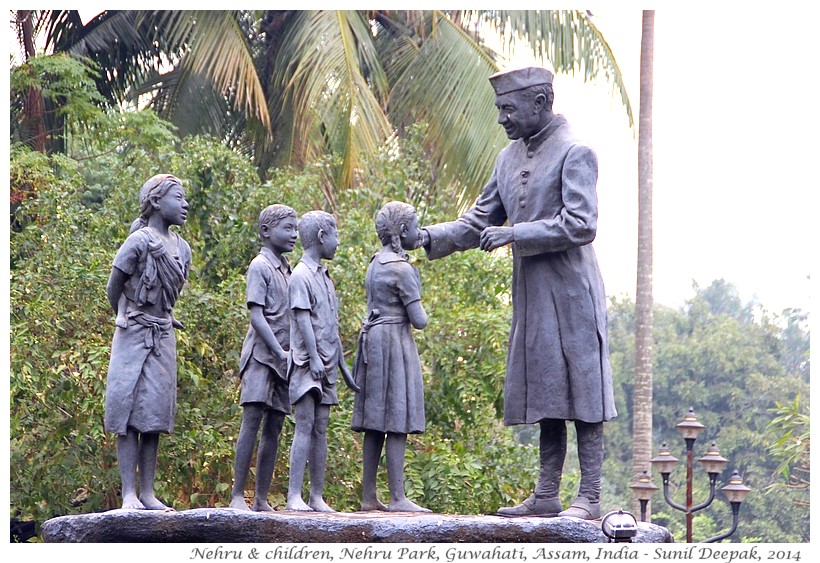 Guwahati, Assam, India: India's first prime minister Pandit Nehru's name is associated with children. Partly it was due to ideals of the India's struggle for independence, partly because those were innocent times, and thus Nehru had that kind of image. In 1962 when he had come to our school, among those welcoming him, I was also there. Today no politician can get that kind of importance among children. I liked these grey terracotta stautes in the Nehru park.
गुवाहाटी, असम, भारतः भारत के पहले प्रधानमंत्री पंडित नेहरु का नाम बच्चों के साथ जुड़ा है. सन् 1950-60 में कुछ स्वतंत्रता संघर्ष के आदर्शों का प्रभाव था, कुछ वह समय ही मासूम था, जिससे नेहरु जी की इस तरह की छवि बन गयी थी. जब 1962 में वह हमारे स्कूल में आये थे तो उनका स्वागत करने वालों में मैं भी था. आज के समय के बच्चे किसी राजनीतिज्ञ को इतना महत्व नहीं देते. यहाँ के नेहरु पार्क में भूरे रंग की यह टेराकोट्टा की मूर्तियाँ मुझे बहुत अच्छी लगीं.
Guwahati, Assam, India: Il nome del primo primo-ministro dell'India Pandit Nehru, è associato con i bambini. In parte per gli ideali della lotta per l'indipendenza e in parte perché erano tempo più innocenti, Nehru era riuscito a costruire questa immagine. Nel 1962 quando lui era venuto alla mia scuola, ero tra quelli che gli avevano dato il benvenuto. I bambini di oggi non danno tanta importanza a nessun politico. Al Parco Nehru della città, mi sono piaciute queste statue grigie di terracotta.
***