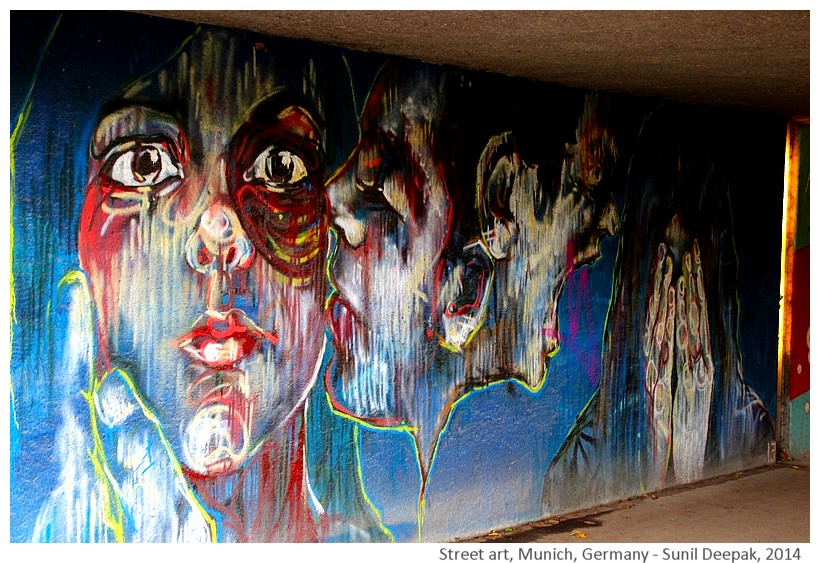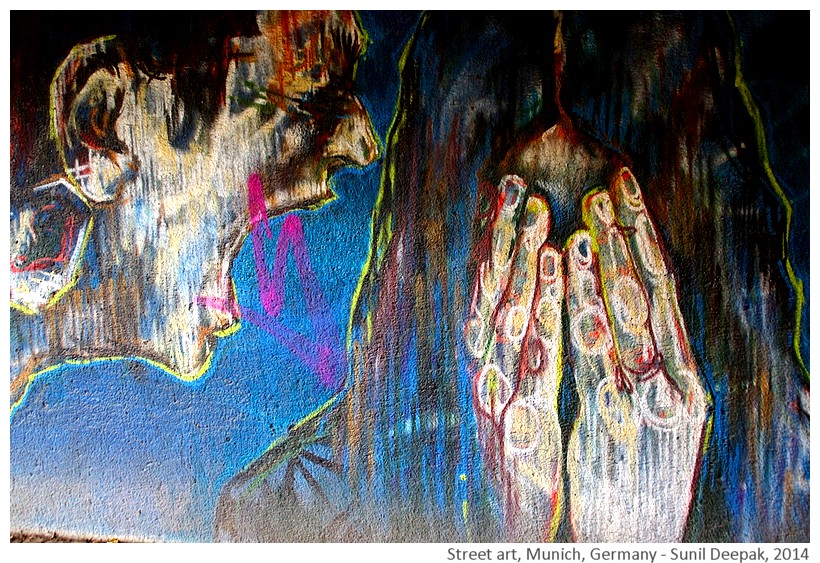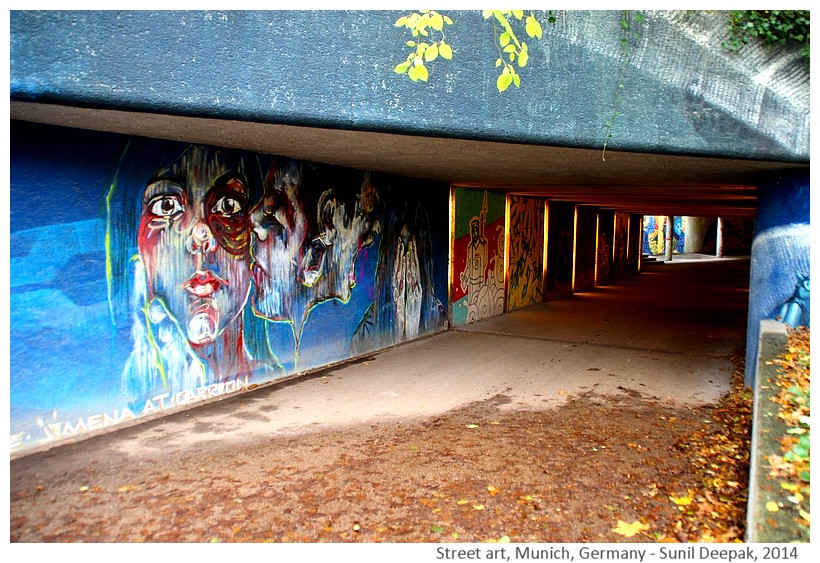 Munich, Germany: From a psychological point of view, love and violence can be two sides of the same coin in some men, resulting from feelings of inferiority, insecurity and inability to articulate their emotions. In many socities, violence against women by their husbands or lovers is considered "normal", seen as a proof of their masculinity. Today's images are of street art about this issue that is often belittled and ignored by the words "domestic violence".
म्यूनिख, जर्मनीः मनोवैज्ञानिक दृष्टि से प्रेम व हिँसा, अक्सर एक ही सिक्के के दो पहलू होते हैं जिनका आधार होता है पुरुषों के मन में हीन भावना, अपने प्रेम के प्रति असुरक्षा और अपनी बात को न कह पाने की कमज़ोरी. बहुत से समाजों में पति या प्रेमी द्वारा नारी के प्रति हिँसा को जीवन का सामान्य हिस्सा माना जाता है, जिसमें हिँसा उसकी मर्दानगी का प्रमाण होती है. आज की तस्वीरों में "सड़क कला" में यही समस्या है जिसे "घरेलू हिँसा" कह कर अनदेखा कर दिया जाता है.
Monaco, Germania: Dal punto di vista psicologico, in alcuni uomini, amore e violenza possono essere i due lati della stessa medaglia, risultato di sensi di inferiorità, insicurezza e incapacità di articolare i propri sentimenti. In diverse società, la violenza dei mariti e degli amanti nei confronti delle donne è considerata "normale" ed un segno della loro mascolinità. Le immagini di oggi sono della arte di strada su questo tema, spesso sminuito e ignorato dietro le parole "violenza domestica".
***