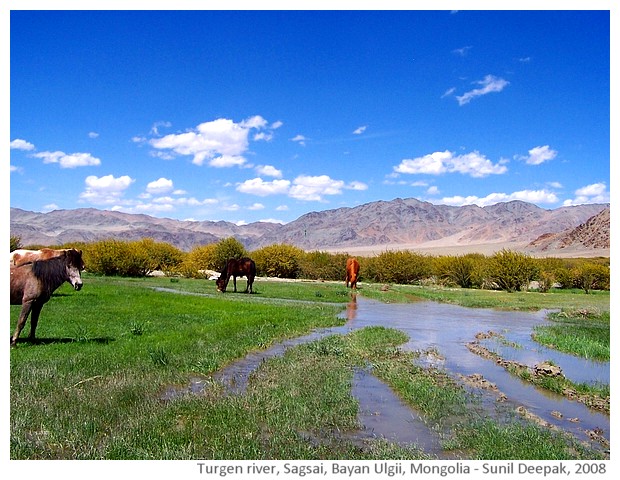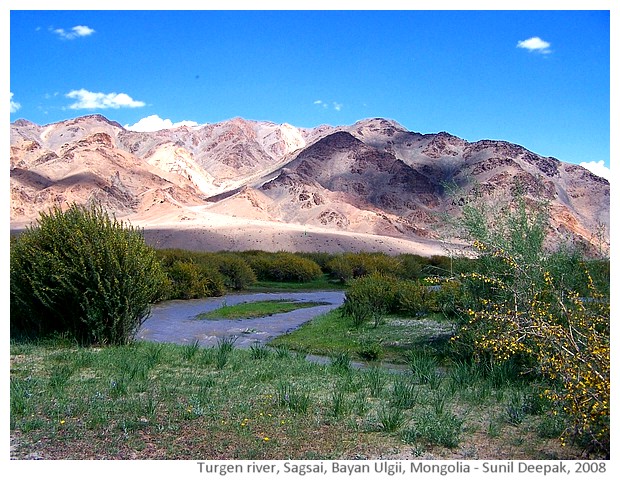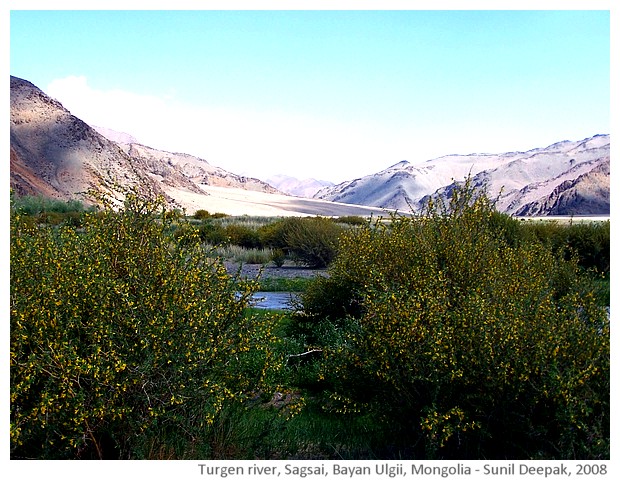 Sagsai, Mongolia: There was only wind and silence. Then we saw some greenery near the mountains. A small stream was running there. The water was so cold that it made the feet tingle. Nearby some horses were grazing.
सगसाई, मँगोलियाः बस हवा थी और सन्नाटा. फ़िर पर्वतों के पास हरियाली दिखी, बीच में छोटी सी नदी बह रही थी, पानी इतना ठँडा कि पैरों में सरसराहट होने लगे. वहीं पर कुछ घोड़े घास चर रहे थे.
Sagsai, Mongolia: C'era solo vento e silenzio. Poi abbiamo visto un po' di verde vicino alla montagna. Un ruscello passava là. La sua acqua era così fredda che i piedi si gelavano. Vicino, alcuni cavalli pascolavano.
***