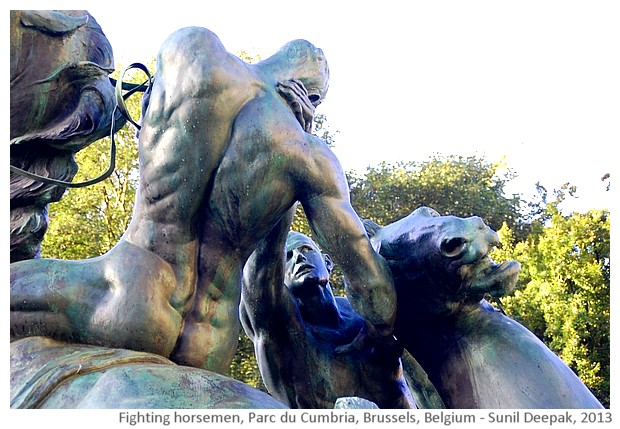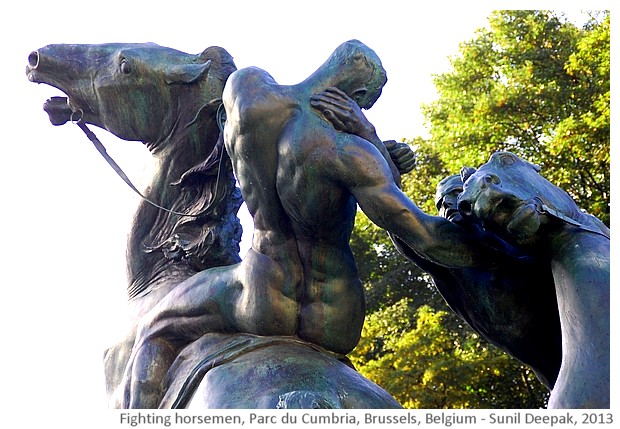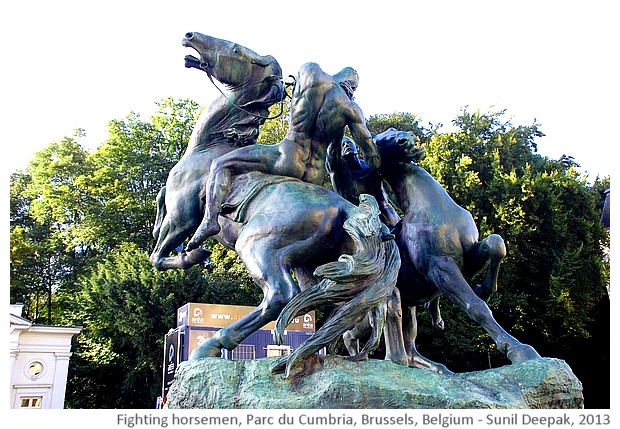 Brussels, Belgium: To the south of the city is a big forest called Foret de Soignes or the dream forest. In Parc du Cumbria, where it starts, I saw this sculpture of the two fighting horsemen.
ब्रस्लज़, बेल्जियमः शहर के दक्षिण में एक बड़ा जँगल है फोरे दे सोआन्ये यानि "स्वपन वन" . पार्क दू कुम्बरिया में वह जहाँ प्रारम्भ होता है, वहीं यह लड़ते हुए दो घुड़सवारों की शिल्पकला दिखी.
Bruxelles, Belgio: Al sud della città c'è una foresta che si chiama Foret de Soignes, la foresta dei sogni. Al Parc du Cumbria, dove la foresta inizia, ho visto questa scultura dei due cavalieri in lotta.
***