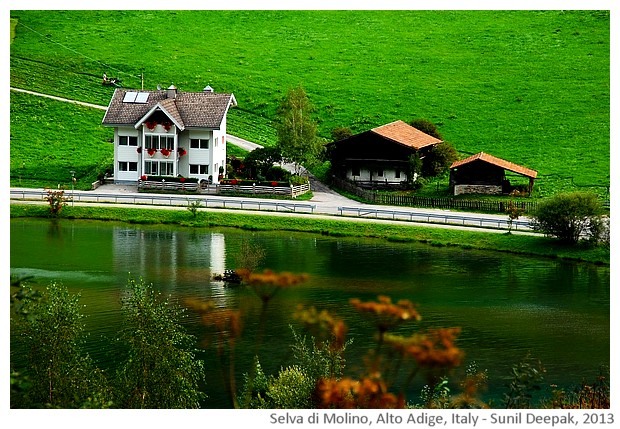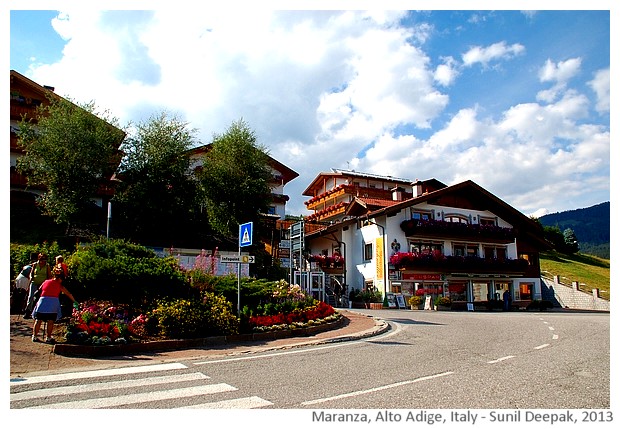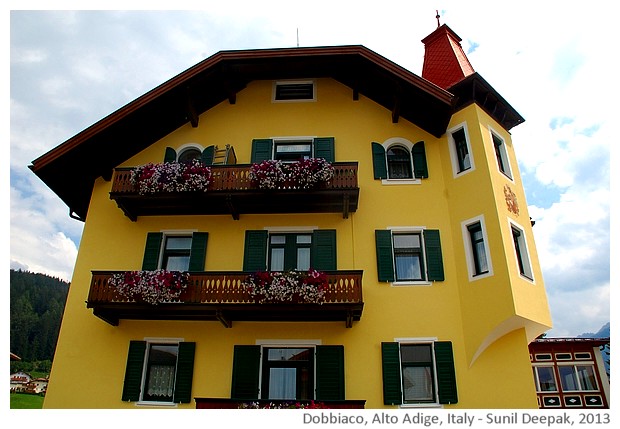 Alto Adige, Italy: In the Alps mountains in northern Italy, the balconies of most houses were full of colourful flowers.
आल्तो आदिजे, इटलीः उत्तरी इटली के एल्पस पहाड़ों में अधिकतर घरों की बालकनियाँ रंग बिरंगे फ़ूलों से भरी हुई थीं.
Alto Adige, Italia: Nelle montagne alpine di questa regione, i balconi della maggior parte delle case erano pieni di fiori multicolori.
***