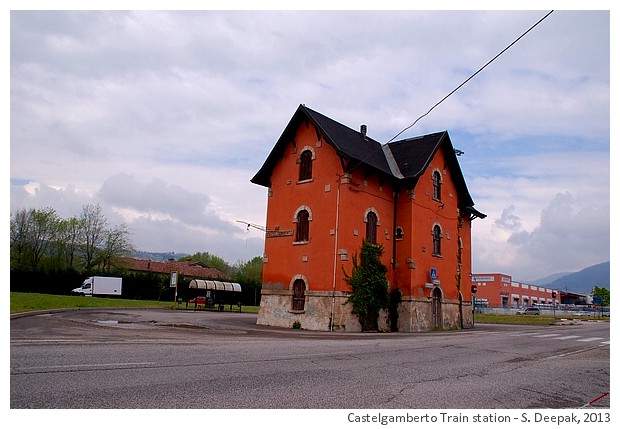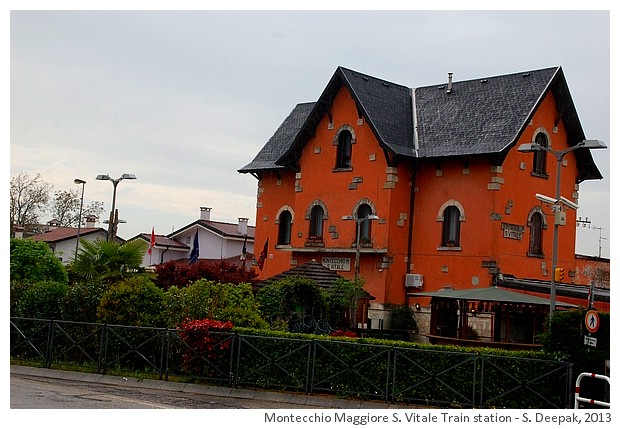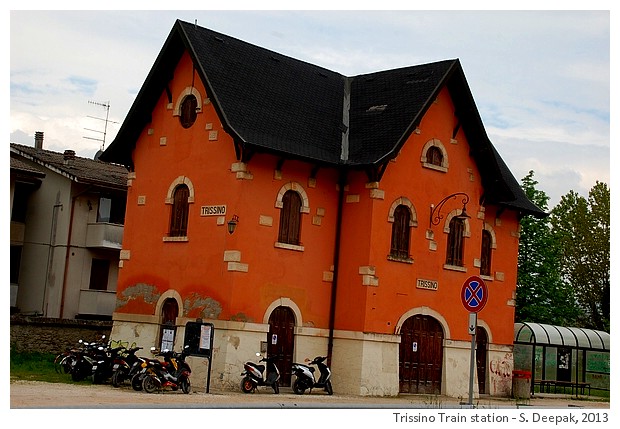 Vicenza, Italy: In 1880 the tram (little train) service between Vicenza and Valdagno railway stations was started. The tram used to stop at all the small towns on the way. Slowly people stopped using the tram, the journey was easier with a bus or a car. In 1980 the tram service was replaced by a bus service. Where there used to be tram tracks, road was made. Only the old tram stations remain today to remind of that journey.
विचेन्ज़ा, इटलीः 1880 में शुरु हुई एक छोटी सी ट्रामगाड़ी थी जो विचेन्ज़ा रेलवे स्टेशन से चलती और हर छोटे छोटे स्टेशन पर रुक रुक कर वल्दान्यो शहर पहुँचती. फ़िर धीरे धीरे लोगों ने ट्रामगाड़ी में यात्रा करनी कम कर दी, वही यात्रा बस या कार में करना अधिक आसान था. 1980 में ट्राम के बदले में बसें लगा दी गयीं. जहाँ ट्राम की पटरियाँ थीं वहाँ सड़क बन गयी. बस ट्राम स्टेशन रह गये, उस यात्रा की याद दिलाने के लिए.
Vicenza, Italia: Il tranvia tra le stazioni ferroviarie di Vicenza e Valdagno era iniziato nel 1880. Il tram fermava in tutti i paesi lungo la via. Gradualmente le persone hanno smesso di usare il tranvia, il viaggio era più semplice con il bus or con la macchina. Nel 1980, il tranvia è stato sostituito da un servizio di corriera. Dove c'erano i binari del tranvia, oggi passa una strada. Soltanto le vecchie stazioni del tranvia sono rimaste per ricordare quel viaggio.
***