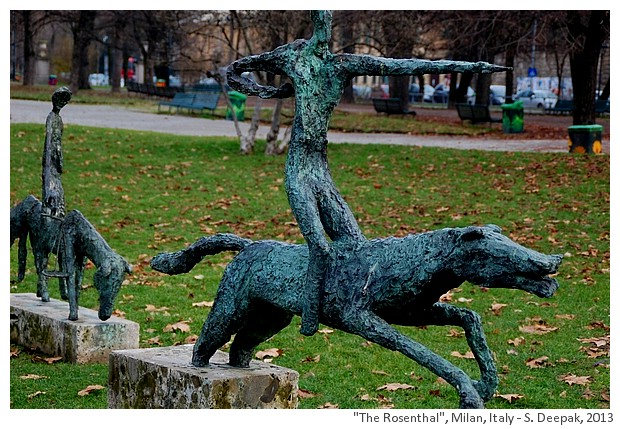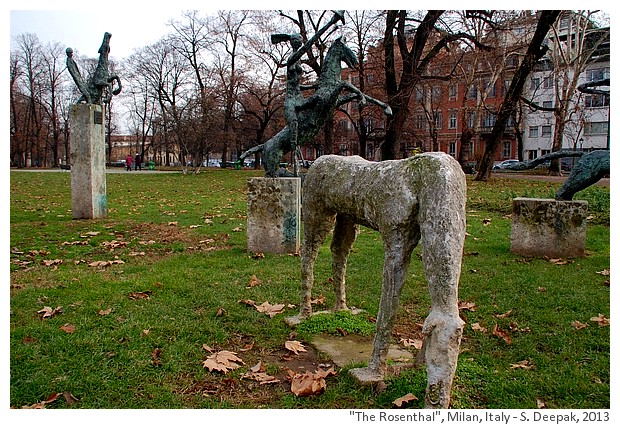 Milan, Italy: Austrian sculptor Harry Rosenthal is known for his sculptures of horses. Today's images have his work with five horses and it is called "The four horse-riders of apocalypse and the white horse of peace".
मिलानो, इटलीः आस्ट्रिया के शिल्पकार हैरी रोज़नथाल अपने घोड़ों के शिल्प के लिए प्रसिद्ध हैं. आज की तस्वीरों में उनके बनाये पाँच घोड़े हैं और इस कृति का नाम है "कहर के चार घुड़सवार और शाँति का श्वेत घोड़ा".
Milano, Italia: Lo scultore austriaco Harry Rosenthal è conosciuto per le sue sculture dei cavalli. Le immagini di oggi hanno un suo lavoro con cinque cavalli e il pezzo si chiama "I quattro cavalieri della apocalisse e il bianco cavallo della pace".
***