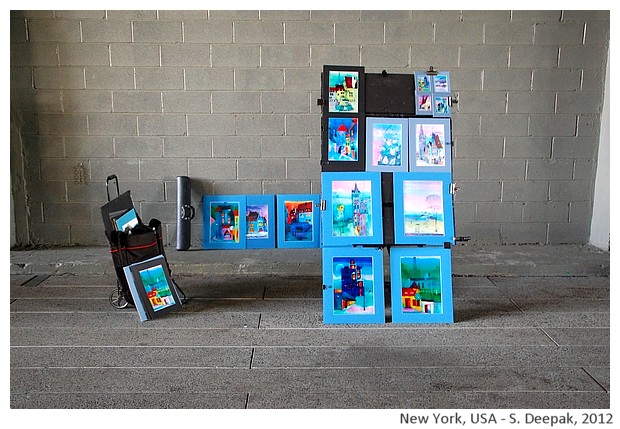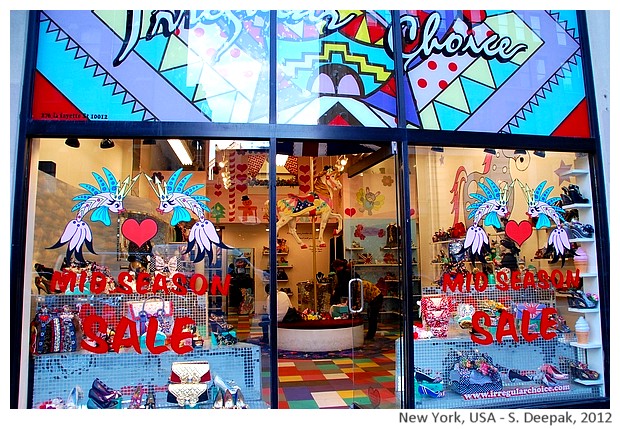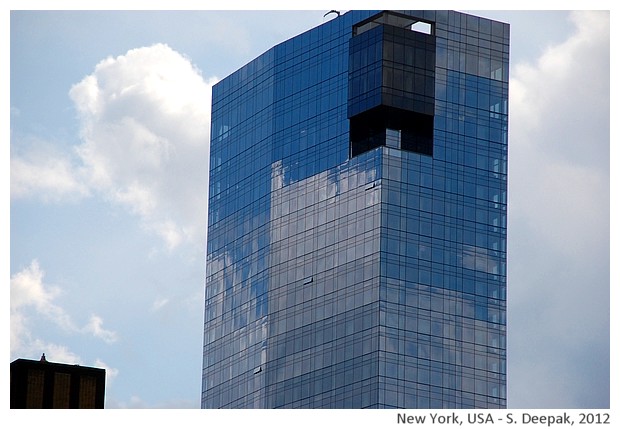 New York, USA: The subject of today's images is blue colour and rectangular shapes. Can you count how many rectangles are there? All images are from New York.
न्यू योर्क, अमरीकाः आज की तस्वीरों का विषय है नीला रंग और चकोराकार आकृतियाँ. क्या आप गिन कर बता सकते हैं कि इन तस्वीरों में कितने चतुर्भुज हैं? तीनों तस्वीरें न्यू योर्क से हैं.
Nuova York, America: Il tema delle immagini di oggi è il colore azzurro e le forme rettangolari. Siete in grado di contare quanti rettangoli vi sono in queste immagini? Tutte le immagini sono da New York.
***