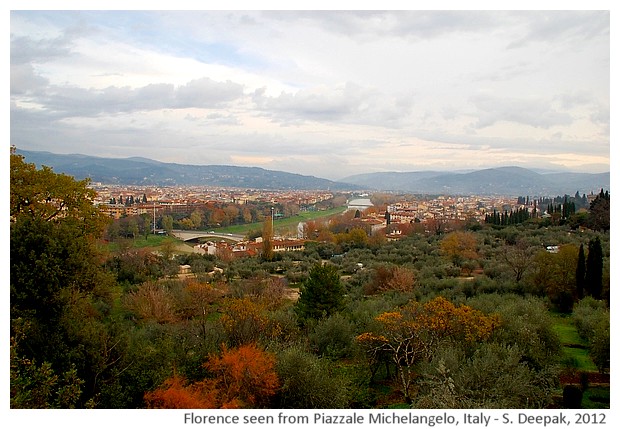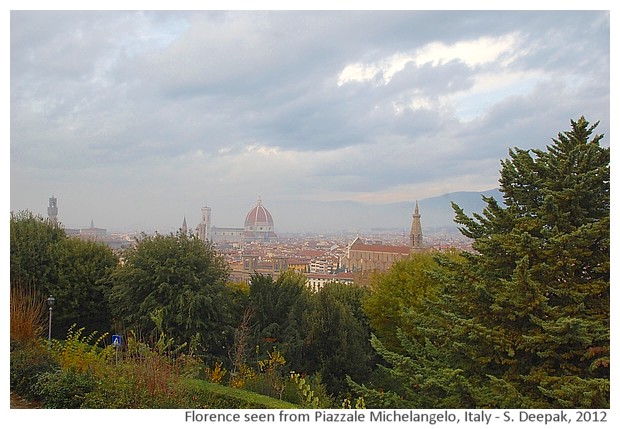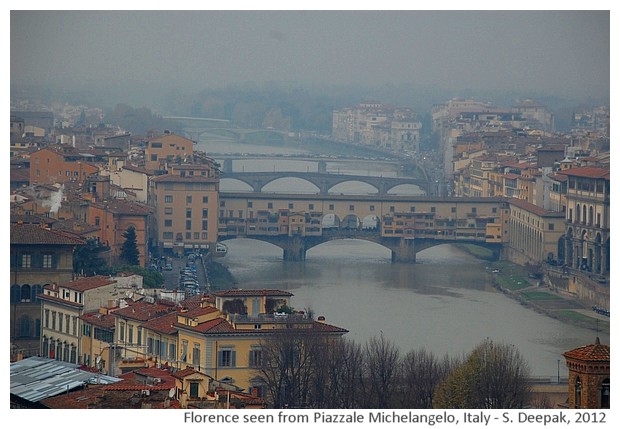 Italy: Florence (in Italian Firenze) is the most important city for Italian and European art in the medieval period. Artists like Michelangelo and Leonardo da Vinci studied here and started their work here. Today's images present a panoramic view of the city seen from a hill.
इटलीः फ्लोरेंस जिसे इतालवी लोग फिरेन्त्ज़े कहते हैं, इतालवी और मध्ययुगीन यूरोपीय चित्रकला का सबसे महत्वपूर्ण शहर है. माइकल एन्जेलो और लियोनार्दो द विन्ची जैसे प्रसिद्ध कलाकार यहीं चित्रकला पढ़े और काम किया. आज की तस्वीरों में एक पहाड़ी से फ्लोरेंस का विहँगम दृष्य.
Italia: Firenze era la città più importante dell'arte italiana e europea del periodo medievale. Artisti come Michelangelo e Leonardo da Vinci hanno studiato e iniziato a lavorare qui. Le immagini di oggi presentano un panorama della città vista da una collina.
***