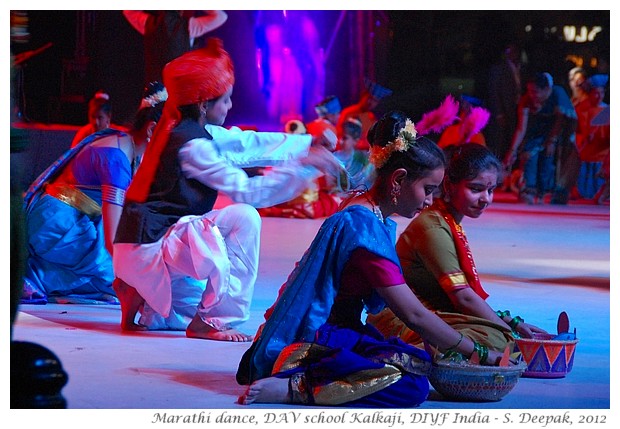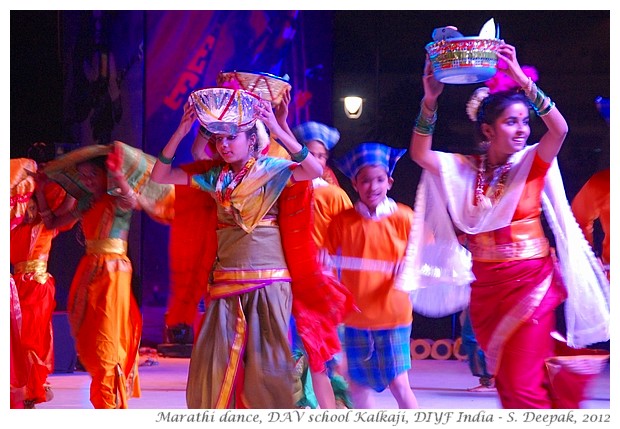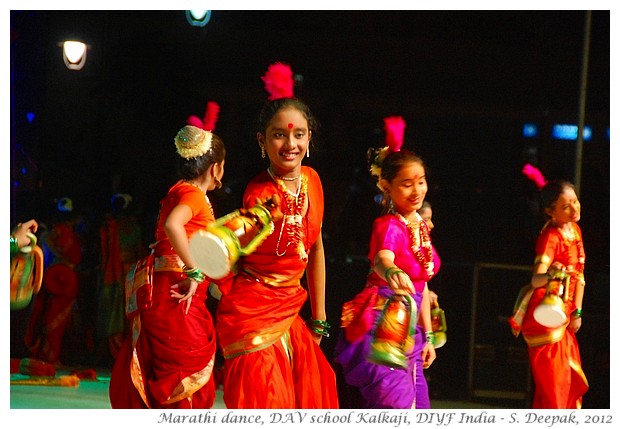 Delhi, India: From Delhi's International Youth festival (DIYF), yesterday I had presented some images of disabled Krishna from the
dance drama "Bhagvad Gita"
. Today's images are from the same festival, and present folk dance from Maharashtra by students of DAV school, Kalka ji.
दिल्ली भारतः दिल्ली के अंतरराष्ट्रीय युवा फैस्टिवल से कल
नृत्य नाटिका "भग्वद गीता"
से विकलांग कृष्ण की तस्वीरें प्रस्तुत की थीं. इसी समारोह से आज की तस्वीरों में दिल्ली के डीएवी विद्यालय, कालका जी की छात्राओं का मराठी लोकनृत्य प्रस्तुत हैं.
Delhi, India: Dal festival internazionale dei giovani organizzato a Delhi, ieri avevo presentato alcune immagini del dio Krishna disabile
dal balletto "Bhagvad Gita"
. Le immagini di oggi sono dallo stesso festival e presentano una danza folkloristica del Maharashtra eseguita dalle studentesse della scuola DAV Kalka ji.
***