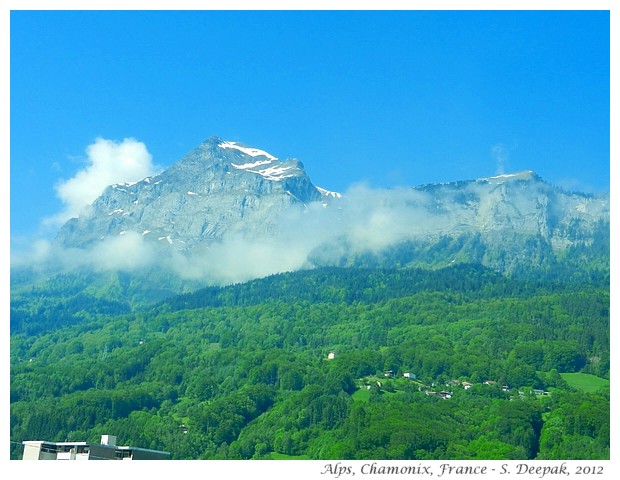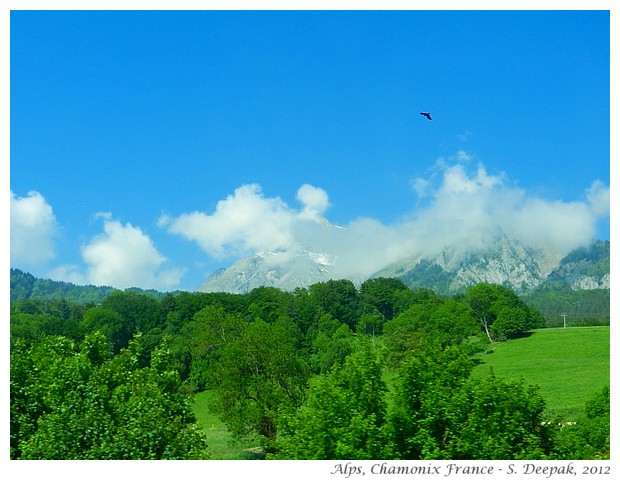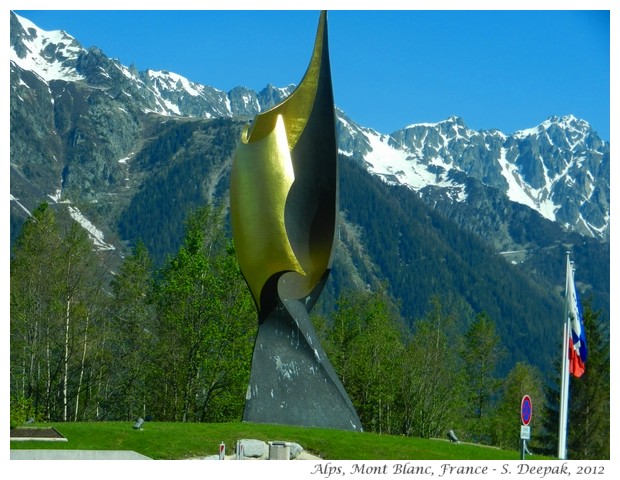 Chamonix, France: Yesterday morning when we started from Geneva, the sky was cloudy. By the time we reached Mont Blanc tunnel that connects France with Italy, sun was shining and Alps looked wonderful in their splendid imponence.
शामोनी, फ्राँसः कल सुबह जब जेनेवा से चले थे तो कुछ बादल छाये थे, लेकिन जब फ्राँस और इटली को जोड़नी वाली श्वेत पहाड़ (मोंट ब्लांक) सुरंग तक पहुँचे सुन्दर धूप निकल आयी थी और एल्प के पहाड़ अपनी भव्यता में मनमोहक लग रहे थे.
Chamonix, Francia: Ieri quando eravamo partiti da Ginevra, il cielo era un po' nuvoloso, ma quando siamo arrivati al tunnel del monte bianco che collega Francia all'Italia, c'era il sole e le Alpi erano meravigliose nel loro splendore imponente.
***