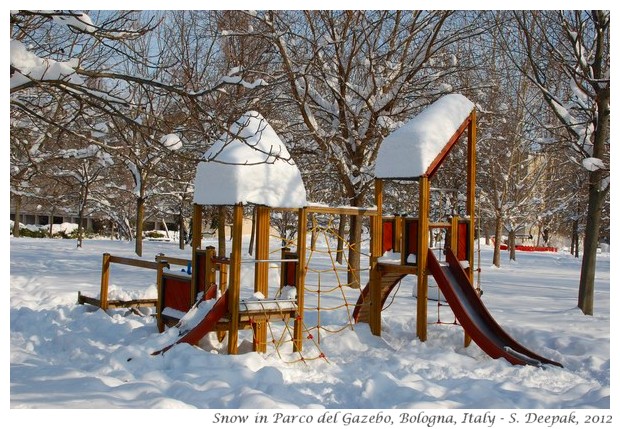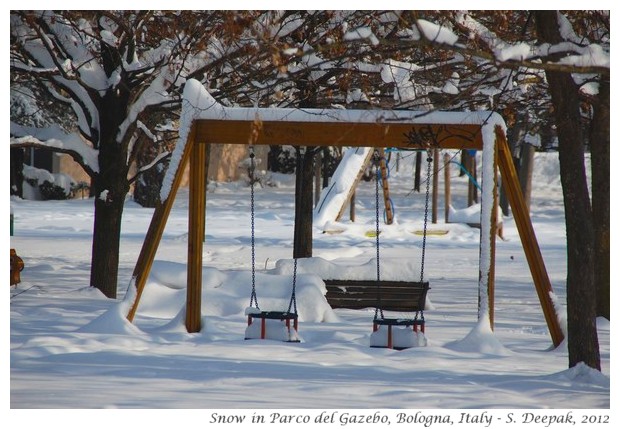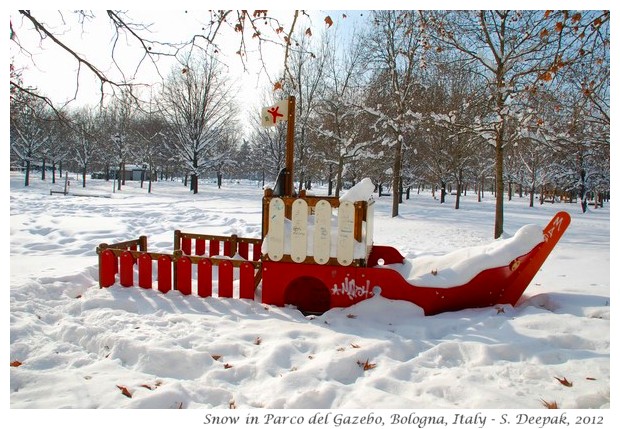 Bologna, Italy: It has been snowing off and on for the last twelve days. Whenever the sun comes out, children come out to play, especially to slide down the slopes. Children's play ground covered with snow seems sad, waiting for the snow to go away and for children's shouts to come back.
बोलोनिया, इटलीः बारह दिन से बर्फ गिर रही है. जब कुछ धूप निकलती है तो बच्चे बर्फ में खेलने के लिए निकल आते हैं, विषेशकर ढलानों से फिसलने का खेल खेलने. बर्फ में जमें झूले उदास से प्रतीक्षा कर रहे हैं कि यह बर्फ जायेगी और बच्चों की किलकारियाँ वापस लौट आयेंगी.
Bologna, Italia: Da dodici giorni continua a nevicare. Ogni volta che esce fuori il sole, i bambini escono per giocare, sopratutto per scivolare dalle pendenze. Il campo giochi sommerso dalla neve sembra un po' triste nell'attesa che la neve andrà via e le grida dei bambini torneranno a riempirlo di nuovo.
***