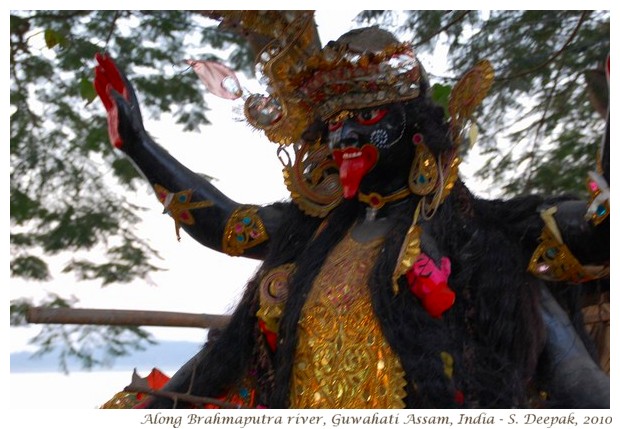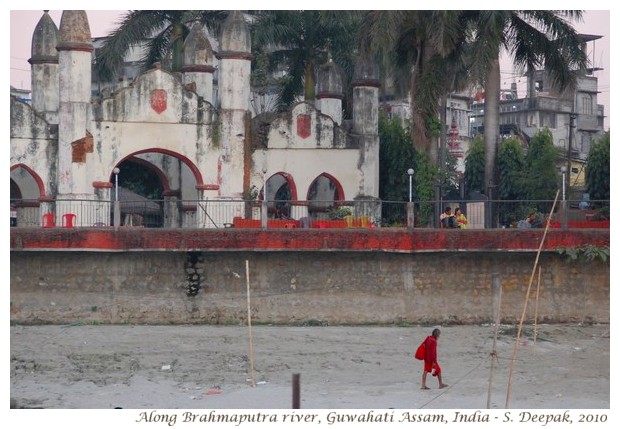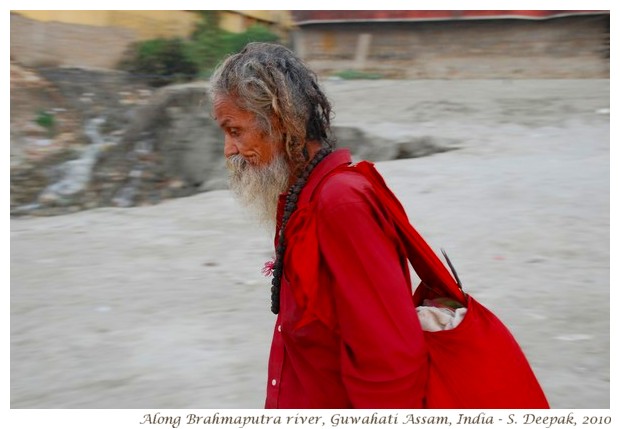 Guwahati, Assam, India: Along the banks of Brahmaputra river, there are many shrines to Durga and Kali, and you can see ascetics roaming around. In the human mind nature and the search for God are closely linked.
गुवाहाटी, असम, भारतः ब्रह्मपुत्र नदी के किनारे दुर्गा और काली के छोटे छोटे मन्दिर बने हुए हैं, और नदी के किनारे साधू घूमते भी दिखते हैं. प्रकृति और परमात्मा की खोज मानव मन में हमेशा से ही साथ जुड़े हैं.
Guwahati, Assam, India: Lungo il fiume Brahmaputra vi sono tempietti per adorare le dee Kali e Durga, e nei dintorni girano molti asceti. Per gli esseri umani, la natura è strettamente legata alla ricerca di Dio.
***