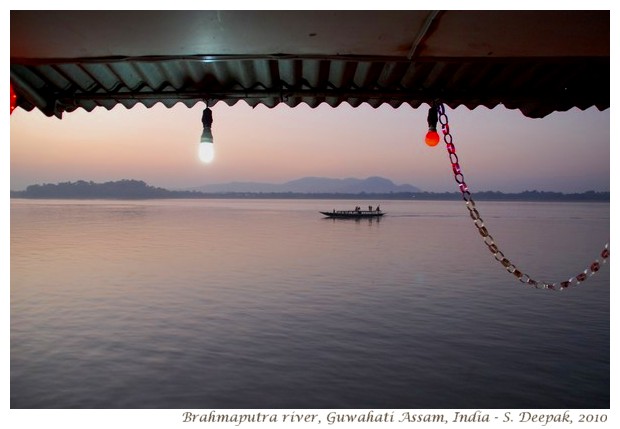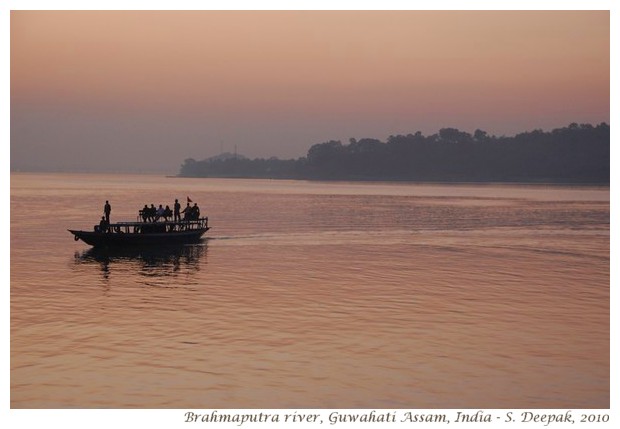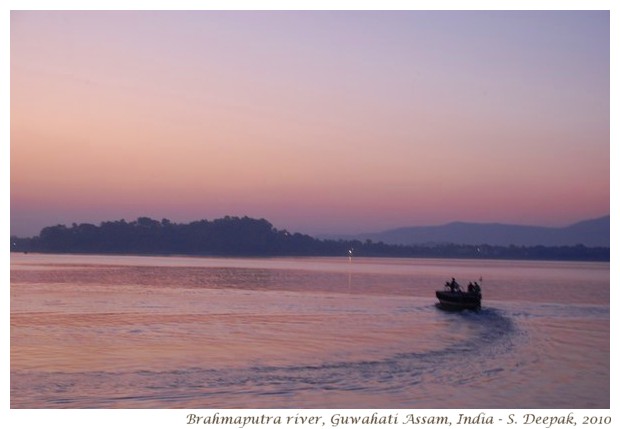 Assam, Guwahati, India: The mighty Brahmaputra river turns red with the evening sun and people from the neighbouring villages and small towns take ferry boats for going back to their homes.
असम, गुवाहाटी, भारतः भव्य ब्रह्मपुत्र नदी में संध्या की लाल स्याही घुल जाती है और आसपास के गाँवों तथा छोटे शहरों से आये काम करने वाले, फेरी बोट ले कर घर वापस लौट जाते हैं.
Assam, Guwahati, India: Il maestoso fiume Brahmaputra diventa rosso con il tramonto e le persone dei villaggi e delle piccole città prendono le navette per tornare a casa.
***